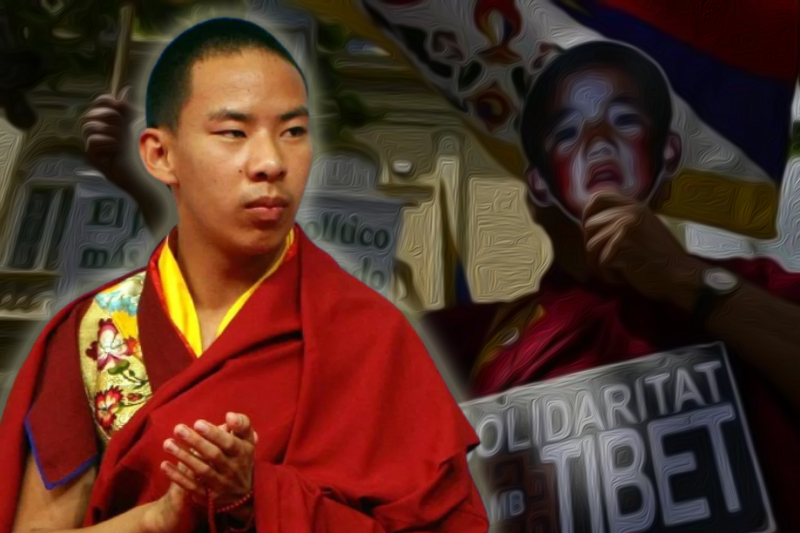 panchen lama
China has for years claimed its right on Tibet and in the fight between Tibetian people and the Chinese authorities, 26 years ago today, Panchen Lama went missing from the territory of Tibet.
Earlier on Monday, the human rights agencies of Tibet and Taiwan called on China to release details about the missing personality of Tibet, who holds a great significance in their culture and is only second to the Dalai Lama in the ecology.
Marking his disappearance, many protestors gathered outside the chinese embassy in a movement called by the Tibetuan Community United Kingdom and Free Tibet on Monday. The protestors started shouting slogans such as 'China Out of Tibet' and 'Free Panchen' among others. British supporters were also a part of the group who supported Tibetians 'Long Live Dalai Lama' call.
In the UNK, the Covid-19 restrictions are still very strict but regardless of that, nearly 40 people were present to call out China on its misdoings. One of the protesters talked to Reuters saying that they have been waiting for their spiritual leaders for the last 26 years but they have no information about him.
Related Posts
The 11th Panchen Lama of Tibet was born as Gedhun Choekyi Nyima on April 25, 1989 and was recognised by the Dalai Lama in 1995. He was recognised as the reincarnation of the 10th Panchen Lama. But it was only a matter of a few days, Nyima disappeared from public view along with his parents.
As per media fficals of Taiwan, the only picture thya have of him was of when he was six years old. With his disappearance, Tibet and Taiwan alleged that he has become the youngest political prisoner in world history. "In the past, human rights groups and Buddhists called for the unconditional release of the 11th Panchen Lama, but the Chinese government always lied. They said he was living a healthy, happy life and did not want to be disturbed," said Kelsang Gyaltsen Bawa, who is the representative of Tibetian government in exile to Taiwan.