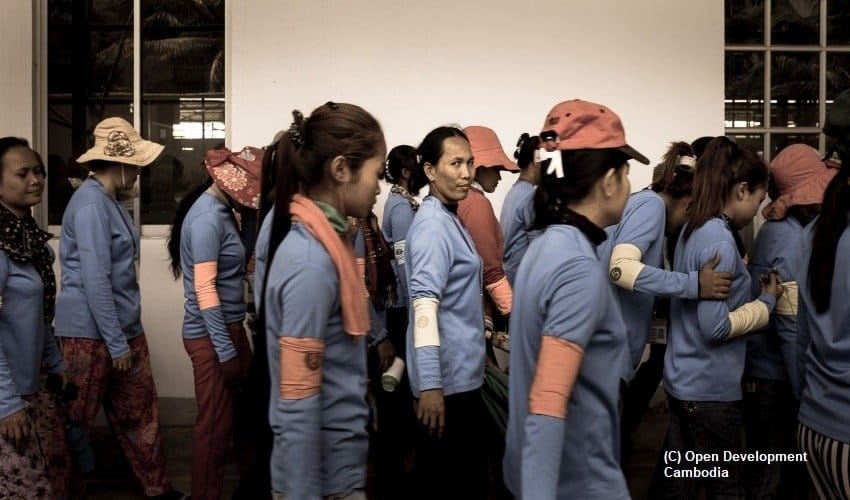 A labour law drafted last month by the Cambodian government may hurt workers after all.
A labour law drafted last month by the Cambodian government may hurt workers after all. According to confirmed reports, there is a move to do away with some employee bonuses and holiday entitlements.
This move, it is being said is going to hurt the poorest workers that are already reeling under pressure pushed down on workers troubled by the coronavirus pandemic. This has been communicated by the labour rights groups and unions.
Khun Tharo, a program director at an advocacy group, the Center for Alliance of Labor and Human Rights has informed that thousands of laid off workers in Cambodia are already fighting for severance pay, leave entitlements and government handouts. The draft, if approved by the government, will see the 30percent salary hike disappearing on the workers.
Trade unions in #Cambodia continue to express concerns over draft labour law amendments which would reduce worker benefits & public holidays and damage labour rights.

Read more ? https://t.co/vSQ3BEzorg pic.twitter.com/cKKJsqWx08

— Business & Human Rights (@BHRRC) July 27, 2020
In neighbouring nations like Vietnam and Indonesia, night workers are continuing to earn 10 to 30 percent more through such benefits. However, for Cambodia, the government feels this is not important. The affect of the virus has not been adverse in the sense of loss of lives. However, the overall impact on the economy has led to hitting jobs in the tourism and garment industry.
So, believe it or not, but at least 1.7 million jobs in Cambodia are at risk. The poverty rate could also double, to about one-in-four people, according to official World Bank figures released in May this year.
The Labour Ministry has pushed for amendments in the Labour laws, with the hope of attracting more foreign investments. They are hopeful that the proposed changes to the country's labour law will attract new investors and also encourage existing ones to consider ramping up production, potentially creating thousands of jobs. This has been confirmed by Ken Loo, secretary general of the Garment Manufacturers Association in Cambodia.
However, the damage is going to come down to the workers and will directly hit their livelihood. At the worst receiving end would be casino workers, hotel staff and even factory workers who work overtime into the night hours.