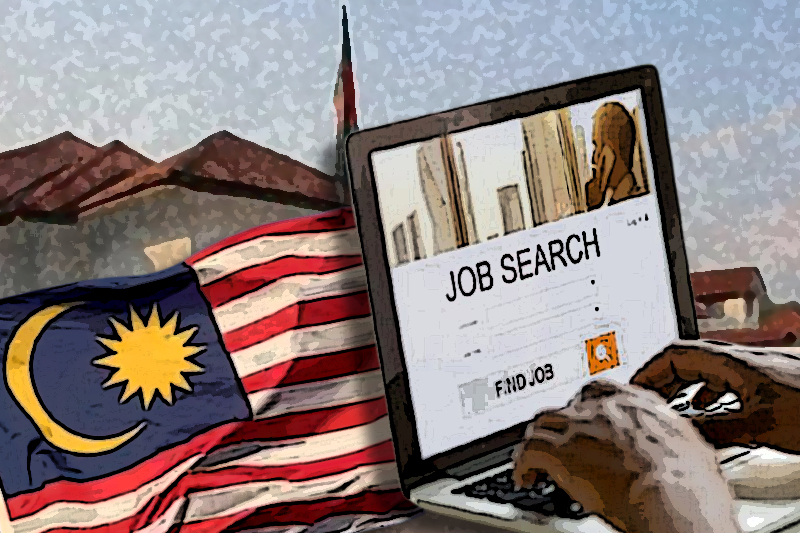 malaysia
The Bangladesh High Commission in Kuala Lumpur recently launched a job portal with the aim of assisting employers in Malaysia in finding suitable workers for their jobs. Named 'ChakrirKhoj', the portal will also help workers in finding job opportunities based on their skills.
In addition, it will provide assistance to undocumented Bangladesh nationals and people who have overstayed their visas in Malaysia in participating in the recalibration programme launched by the Malaysian government.
"This initiative is to help the Recalibration Program declared by Malaysian government without prejudice to our ongoing negotiations for the recruitment of new workers from Bangladesh," a statement issued by Bangladesh High Commission noted.
The initiative was launched during a virtual event on April 8 in the presence of Bangladesh High Commissioner to Malaysia Md Golam Sarwar. During the event, Md Golam underlined that the portal will help in providing jobs to undocumented Bangladeshi workers with ease. The event also saw the participation of Bangladesh's Expatriates' Welfare and Overseas Employment Minister (MoEWOE) Imran Ahmad and State Minister for Foreign Affairs Md Shahriar Alam.
"Through this portal, workers will be able to communicate easily with recruiters through this portal, adding that the new system will remove middlemen from the recruitment process," Imran said, during the event.
Related Posts
In the statement, Md Shahriar highlighted the contributions made by expatriates to Bangladesh's economy. He further urged expats to use the portal to benefit from various facilities provided by the embassy.
On his part, MoEWOE Secretary Dr Ahmed MunirusSaleheen asserted that the initiative is in line with Prime Minister Sheikh Hasina's vision of "Digital Bangladesh", adding that thousands of undocumented Bangladeshi expatriates will benefit from the portal amid the prevailing circumstances.
The Malaysian government launched the Recalibration Program in November 2020 with the aim of legalising undocumented foreign workers in the country. According to government data, Malaysia is home to more than 1.7 million legal foreign workers. As of 2018, there are more than 268,000 Bangladeshis who are working legally in Malaysia, the data revealed.
In another news, Malaysia's Human Resources Minister M. Saravanan said that the Bangladeshi embassy launched the jobs portal without seeking Kuala Lumpur's consent. The minister stressed the Malaysian government has its own employment portal and licensed private recruiters. adding that the new portal could create confusion among employers and job seekers. "It can cause an influx of illegal workers and jeopardize Malaysians' job prospects", Saravan said in a statement.