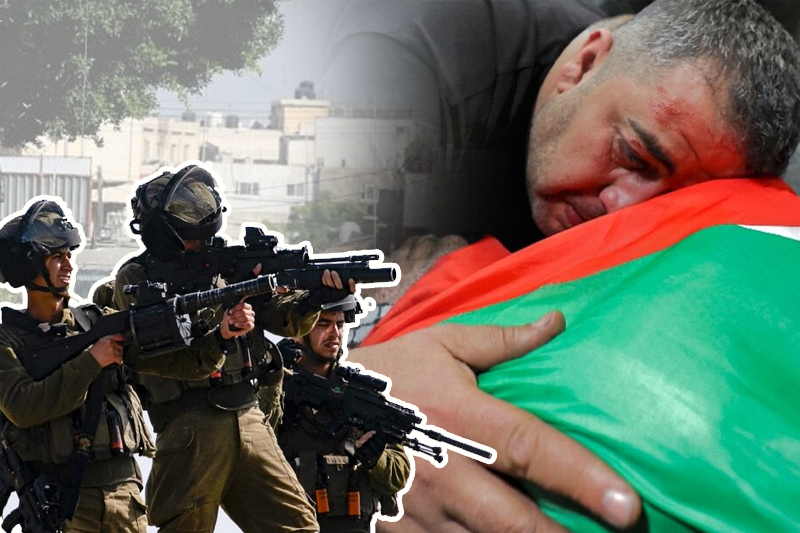 2 palestinians killed in israeli operation in west bank
During an operation carried out by the Israeli army in Jenin, the Palestinian ministry of health reported that two Palestinians had been killed: "Mohammad Samer Hoshieh, 22, after being shot in the chest, and Fuad Mohammad Abed, 25, after being shot in the abdomen and thigh." Both men had been shot during the operation.
Israel's military said that Israeli soldiers had entered the village of Kafr Dan in Jenin "in order to demolish the residences of the assailants who were involved in the shooting adjacent to the Gilboa (Jalame) Crossing." Major Bar Falah had been killed in the shooting.
The army did not immediately issue a statement on the killings.
In September 2022, Falah was shot and murdered by Palestinian militants at the Gilboa crossing, which is located between Israel and the West Bank that is now under Israeli occupation.
The military branch of Palestinian president Mahmud Abbas' secular Fatah party, the Al-Aqsa Martyrs' Brigades, claimed credit for the assassination of the Israeli major after he had already been slain.
Keep Reading
A later operation carried out by the Israeli army resulted in the death of a Palestinian youngster named Uday Salah, who was just 17 years old. He was "killed by a gunshot to the head."
At the time, the Israeli army issued a statement saying that its officers were "mapping out the residences of the terrorists who assassinated Major Bar Falah and detaining suspects throughout the West Bank."
Israel is in the habit of destroying the homes of those it believes are responsible for assaults against Israelis.
Human rights groups argue that Israel's tactic of destroying the homes of people accused of committing attacks constitutes collective punishment since it has the potential to force innocent people, including children, out of their homes.
On the other hand, Israel maintains that the policy is successful in preventing certain Palestinians from carrying out assaults.
These two fatalities mark the beginning of the year 2023 for the West Bank.
According to the data provided by the United Nations, the year 2022 was the deadliest year for Palestinians since the uprising that took place between 2002 and 2005 and was known as the Second Intifada. At least 150 Palestinians and 26 Israelis were killed last year across Israel and the West Bank, including east Jerusalem that has been annexed by Israel.