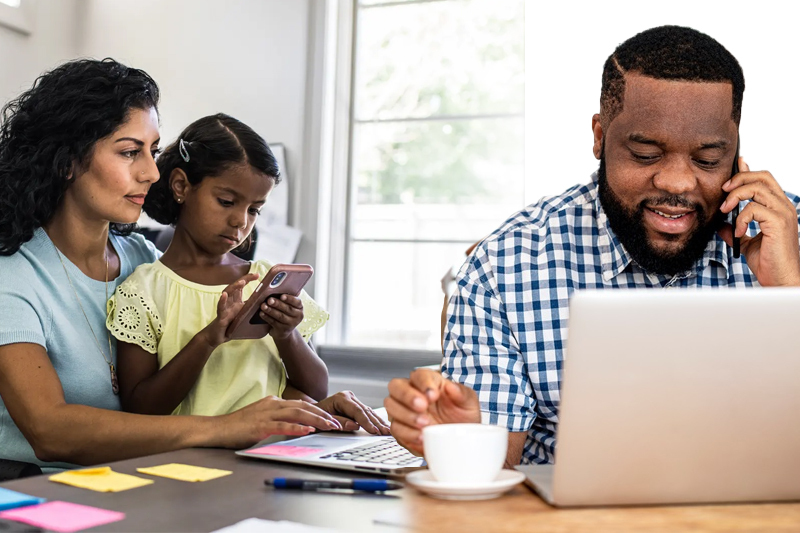 working from home is a better deal for husbands than wives study shows
The number of people working from home has thrice since 2019 due to COVID-19 and the lockdown. The data showed the US Census Bureau said work from home grew from 5.7% to about 9 million to 17.9% in 2021, about 27.6 million people.
The study by the Ohio State University showed that problem is that leaving the office reduces work hours to home life and family. Women face more difficulties because they face two challenges household and office. In addition to child care and household chores, there are also work demands that need to be met at the same time.
This study was conducted in two phases, the first phase was before COVID-19 in which 179 married couples were in Midland China, and had at least 1 child.
Keep Reading
The 2nd phase of the survey was after the pandemic and had done on 60 married couples with both earners in South Korea.
Couples in each survey completed 2 surveys at the end of the night for 14 weekdays. Each couple noted and said their work-from-home status and the number of work and family tasks they completed these days.
The results were as expected, with people completing more work in homes than in offices under flexible working hours. But the study found that men do fewer household chores when women are at home. But women had never done such an act. She also worked equally with their husband.
In simple words, when women are at home, the stress of work is reduced. Because women were also handling more household chores.
Can Couples Try to Make Labor Equal?
In March 2020 HuffPost showed in their reports it can be happened by the shift work. Like when you are more productive in any particular hour of the day then, that time ask your partner to hold homework.
This research is in line with earlier findings about gender differences in the workplace. This survey also showed that while working parents do indeed have a healthy work-life balance, employers need to be more aware of their employees.