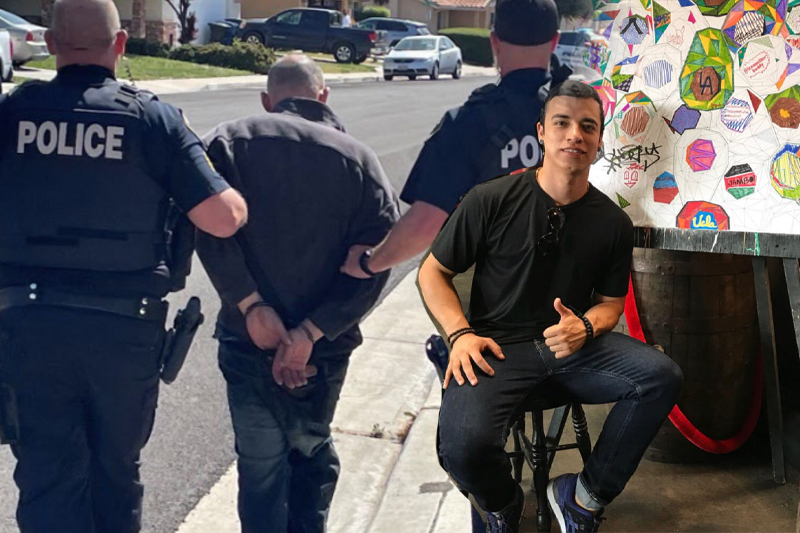 who killed camarillo man, a suspect arrested!
The Ventura County Sheriff's Office said Rothery Foster of Camarillo was arrested on Jan. 13 on suspicion of murder. Police say the 37-year-old is responsible for the death of 35-year-old Jose Velasquez, whose body was found in October off a private road near Mulholland Highway in Los Angeles County.
On January 13, the Ventura County Sheriff's Office announced the news of an arrest, suspected of murdering young businessman Jose Velasquez! A 37-year-old man, Rothery Foster, was arrested.
Jose Velasquez had been missing since July 30, and police found his body in October near a road outside Agoura Hills. He was a young businessman of just 35 years old. Now there is a new twist to the case, as the police have now arrested a suspect in the case, the suspect who was accused of shooting Jose Velasquez.
After the allegations of theft Foster was in jail since August. On November 9 those charges were dismissed but the sheriff's department arrested him again for gun offenses. and the sheriff's reason for stopping him was that Foster was driving with a loaded handgun equipped with a high-capacity magazine.
Keep Reading
$2 million bail is set for Foster. However, the sheriff's office has remained tight-lipped about the July 27 disappearance of Velasquez.
On January 3 of this year, a couple found the body of Jose Velasquez on the shore near Mulholland Highway in unincorporated Los Angeles County. The couple discovered this while hiking near Lake Malibu. They found Velasquez's body wrapped in a tarp and tied with a bungee cord. LA County Medical later confirmed that a gunshot wound caused the death.
The DA said the Ventura County District Attorney's office is committing and taking look at this case. He also said it would be confirmed by Tuesday whether Foster is facing murder charges
Sheriff Jim Fryhoff and Attorney Eric Nasrenko will have a joint conference on January 18th to discuss and release more about the matter.