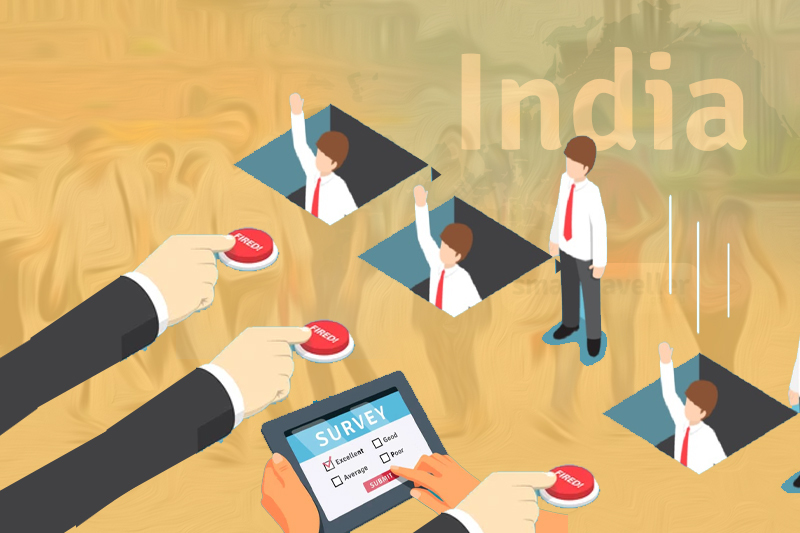 what is the kantar survey report saying on job cuts and their impact on indians
Delhi: Before coming to the Kantar survey report which is based on job cuts and behavioral changes of Indians, let me remind you that according to the data on Layoffs.fyi more than 1,600-2,500 people will be cut off by various startups in India by 2023 have had to face. Recently Kantar a marketing and data analytics company showed that one in four Indians is worried about their jobs and they are in fear of job layoffs.
The data of the report Kantar shows that the fear of cutoffs from the companies is higher in the affluent by 32% and people of age group 36-55 are in fear by 30% rest of the salaried class is around 30% are in fear of it.
Kantar's report also throws light on the reasons and attributes them to the global slowdown in economies and layoffs due to Covid 19 and the fear of Indians losing their jobs.
Besides, an increment in the basic income tax exemption limit is the most common expectation in people, but at the same time an increase in the threshold limit for the highest tax slab rate of 30%.
Keep Reading
Executive Managing Director of South Asia Dipendra Rana said in his statement in Kantar's survey "Indians are largely positive about the country's macroeconomic performance in 2023. The belief in the Indian growth story among the older and affluent is strong. However, the global economic slowdown Might spoil the game."
He also said the government should come forward and do some or many necessary changes to prevent the economy from going into recession in times of inflation. High prices and inflation in India will directly affect the household budget and job prospects.
The report should be brought to the notice of the Government of India so that they can help those middle families who are afraid of losing their food which comes from the salary which is secured only by the job.