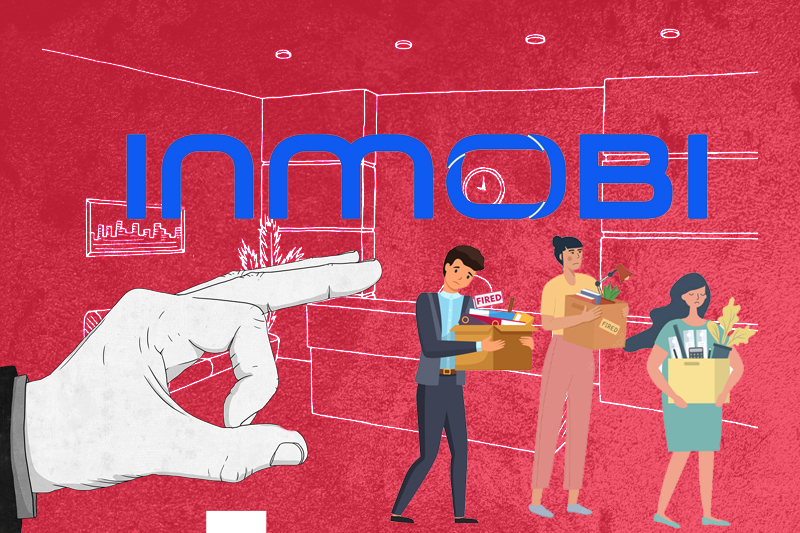 layoffs in inmobi india's first unicorn to let go of 50 70 employees, says report
According to many media reports, the first unicorn in India InMobi has cut off 50-70 of its workers. The company has said goodbye to its workers from its content providers vertical Glance and InMobi. The SoftBank-backed company has a total of 2,600 workers.
The Bengaluru-based company said in an email that InMobi/Glance is hiring new people for their new energetic plans in the marketplace. The company adds talent on an annual basis, they added. So, the layoff is a usual part of the process and this is not the first time.
In 2006 InMobi was started by a worker at McKinsey. His name is Naveen Tiwari, and he is a student at IIT Kanpur. Naveen Tiwari said that two of his friends at IIT – Abhay Singhal and Amit Gupta are a part of the company.
Keep Reading
Earlier it was known as mKhoj which provides SMS-based search services. In the year 2007, the company raised ½ million dollars as funds from many sources like Mumbai Angels. Lately, they rebranded them as InMobi. The company achieved unicorn status in 2011 after raising $200 million from Masayoshi Son-led SoftBank. Glance also became a unicorn in 2020 after raising $145 million from Google.
But in recent times is very tough for companies because of low market growth and signs of inflation. We had seen many companies like BYJU'S, Swiggy, Chargebee, OYO, Ola, Cars24, and many others announce laying off and cutting down a large number of their workforce to reduce expenses.
So this unicorn is in the news and is now listed among the companies that have announced layoffs in January 2023.