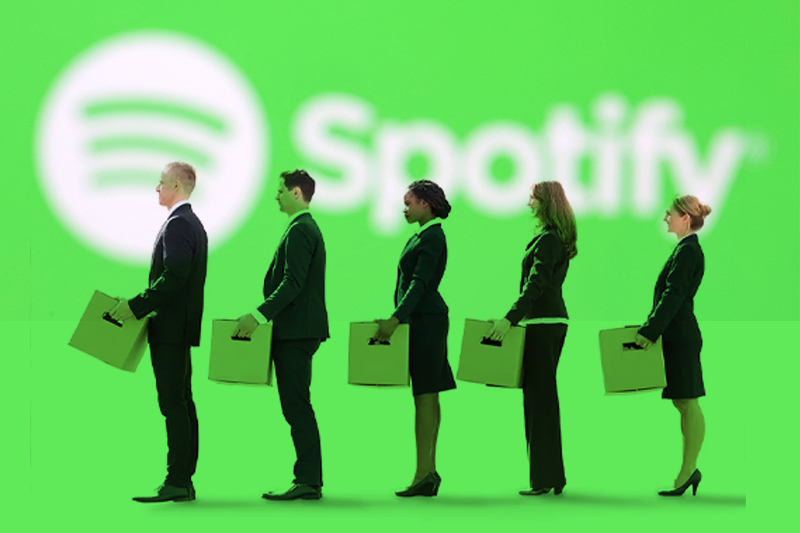 should have known that spotify is going to lay off employees 'a new layoff'
New York: The news of layoffs in headlines is no longer a shocking thing for all of us, every new day some or the other benefactors and startups are announcing layoffs, so today I am telling you what's new in the layoff market.
One smell in the market is that the famous Spotify may reportedly announce layoffs this week. Many media sources are confirming this news.
A Bloomberg report cited people familiar with the plans as saying that the company did not announce or tell any particular number of employees whom they are likely to cut off in this layoff.
This is not the first round of layoffs by Spotify last year in the month of October Spotify had already shed off around 38 people from its Gimlet Media and Parcast podcast studios.
Although this year of 2023 has already started with a bad environment for employees and companies. In the first 15 days of this month, more than 90 companies have removed about 24 thousand employees from different units. The coming signs of inflation and a stagnant, slowing market with no growth are signs that worse things are to come.
Keep Reading
Many for-profit companies such as Amazon, Coinbase, Salesforce, etc. will reduce their global workforce by approximately 20% amid ongoing economic headwinds and unexpected industry events. Statistics are saying that more than 24,151 employees lost their jobs everywhere. You can also check out a large list of layoff companies and news on our website for a better idea.
India is showing that their economy is growing in this harsh condition by hiding real facts like the large population and others, they are also not far from retrenchment. The state is already facing a huge rate of unemployment and several protests by students and workers demanding jobs were witnessed by the world, the border f the center capitals, the state capital of Bihar, and the BJP-ruled state of Uttar Pradesh.
Meanwhile, several tech private companies like Ola laid off around 200 employees in January. More than 17,000 private employees had to face the cutoff in the month of December 2022.
Apart from this, Google, Twitter, Nvidia, Snap, Uber, Intel, Salesforce, and many other tech giants also announced layoffs in the recent past.
Lastly, we'll be keeping an eye on any new updates on Spotify to see how many people they plan to let go. Till now I am saying again that the market condition is not so good.