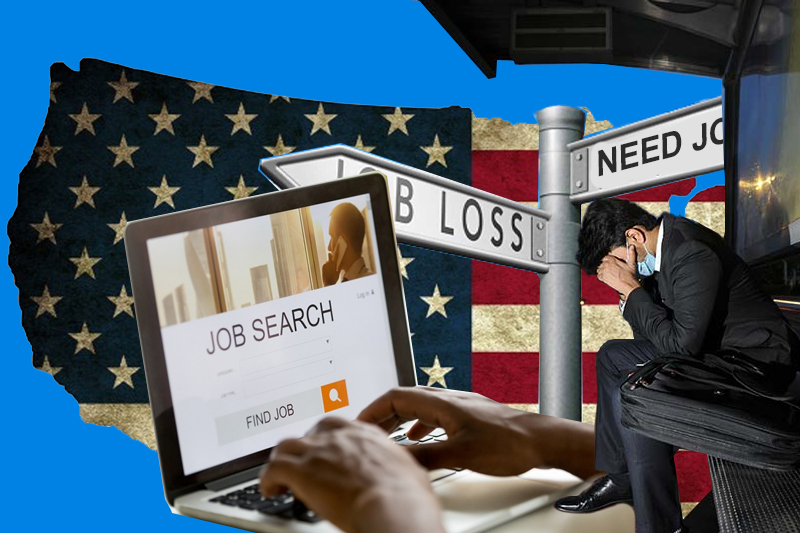 after facing layoffs, it professionals are hoping for a reason to stay in the us
New York : As we know in many laid off by several companies a large number of IT professionals had lost their jobs. The affected region is not any one point in the globe because the world will face inflation so there are job cuts all over the globe. But in between this, a point in America raised a concern that the IT industry had shed many employees and now they all are looking for a new jobs. And the point is that the USA has a large number of IT professionals of Indian origin. According to data, there were a large percentage of IT professionals in the USA were Indian. And in the layoff, over 40% of Indian lost their jobs.
Now all Indian IT professionals are finding it difficult to get new jobs in America. All of them are willing to get jobs within the stipulated period under their work visa after thousands of layoffs.
The Washington Post is saying that since the November of 2022 around 200,000 IT workers have lost their jobs. Big giants like Google, Microsoft, Facebook, Amazon, and many more, have announced layoffs in the past months.
Keep Reading
Now, many H-1B and L1 visa holders Indians are in trouble. It is a non-immigrant visa that allows US companies to employ foreign workers. Based on this visa, every year thousands of employees from countries like India and China get appointments from various companies in America. L-1A and L-1B visas are temporary intracompany transfers for people who work in managerial positions.
Indian IT professionals are now unemployed but have non-immigrant work visas like H-1B are L1 are in tension and hopefully looking for any option to get a job and stay in the US. Indians want a new job in the stipulated months of the work visas.
But the market condition is not in hope that they will get jobs easily as tech companies are announcing layoffs every day! It is impossible to get a new job on short notice.
"Many IT professionals who are Indian and have lost their jobs are saying that the situation is difficult for them."
Foundation for India and Indian Diaspora Studies and The Global Indian Technology Professionals Association come forward to help IT professionals. They will collectively try to influence policymakers and decision-makers to make any possible changes to the visa policy for foreign-born workers.