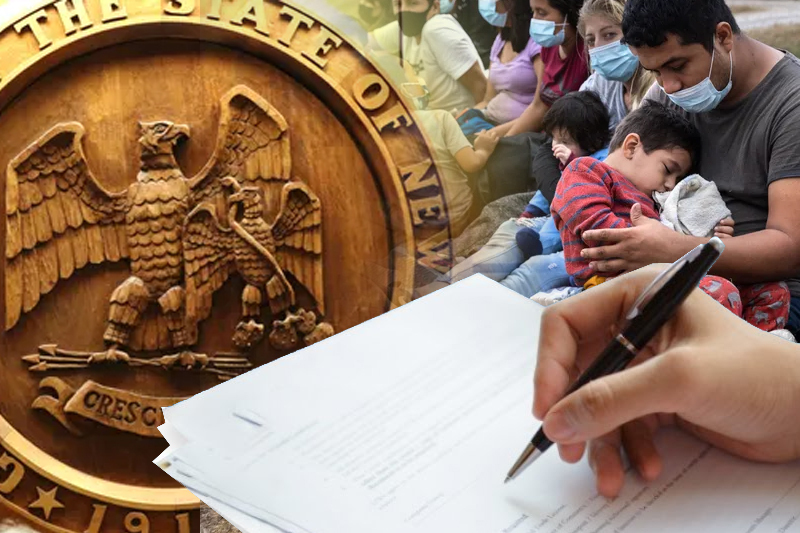 new mexico bill would ban immigration detention contracts
New Mexico : New Mexico legislators introduced a bill Tuesday that would make it illegal for local government and state agencies to enter into contracts with US Immigration and Customs Enforcement and private detention facilities to detain immigrants in civil cases.
The bill is expected to eliminate contractual arrangements that help detain immigrants at three privately operated detention centers in the US state, close to the US-Mexico border – Torrance County Detention Facility in Estancia, Cibola County Correctional Center in Milan and the Otero County Processing Center in Chaparral.
Keep Reading
The bill is similar to a recently enacted legislation in New Jersey, Illinois, and Virginia that aims to end detention in civil immigration cases in local facilities.
Last year, the Torrance County Detention Facility, privately owned and operated by CoreCivic, was in the limelight over a scathing inspection report. An unannounced visit took place over three days in February 2022 by the Department of Homeland Security Inspector General, which eventually recommended that all inmates be moved elsewhere due to unsatisfactory conditions.
The inspection found inhumane and unsanitary conditions at the facility: a detainee filling up a cup of water from a mop sink, a toilet clogged with human waste, a moldy sink that doesn't work, and guards unable to adequately monitor and supervise detainees due to blind spots and staffing issues.
The detention center houses Immigrations and Customs Enforcement (ICE) detainees.
The findings were disputed by CoreCivic and ICE. A follow-up inspection by the inspector general found compliance with 4 of its 14 recommendations.