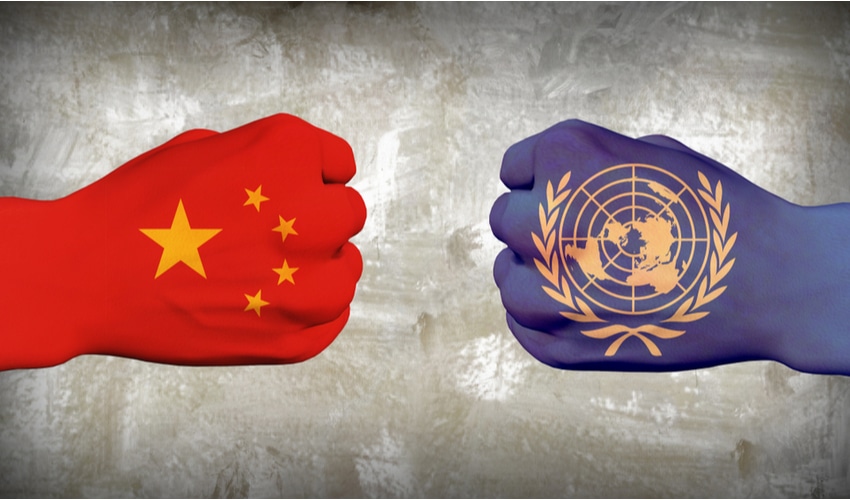 UN Human Rights experts appealed to the international community to monitor China
A large number of independent UN Human Rights experts yesterday appealed to the international community to undertake measures to monitor China and act together and in a decisive way to compel the government to respect human rights.
About dozens of subject matter experts, overseeing various policies under the UN-backed Human Rights Council, have flagged a host of issues against China. The experts are concerned about Beijing's record on the treatment of ethnic minorities in Tibet and Xinjiang region. The experts have also raised concerns over excessive use of force to quell protests and gagging those who tried to speak about the Corona outbreak.
The experts also explicitly expressed concern over the recent security laws draft for Hong Kong. The selection has crime defined in such a way that it leaves a lot of room for abuse and repression. Specific proposed legal options can allow China to tighten its control over the former British colony. Till now Hong Kong has enjoyed special status under the current arrangement.
The Chinese government has also reacted to these statements by UN experts. The government tried to downplay the comments made by experts.
In China's diplomatic portal for Geneva, it has been posted that the experts are "trespassing their mandates," and only a "few" experts have voiced their concern against China.
Chinese statement also says that the government categorically "rejects" and "condemns," the report.
The government asserts that its 1.4 billion people live in peace, prosperity, freedom, and happiness. Regarding Tibet and Xinjiang, the statement says the rights of people belong to these regions are "fully protected." The report also claimed that its effort to fight COVID-19 had made significant progress.
The experts have noted that China has not given as much access to them, unlike 120 other countries.
The experts have urged the Human Rights Council to act urgently to ensure that China takes all steps to comply with basic human rights standards.
The subject matter experts suggest that the Council might take steps convening a special session to discuss China-related issues and undertake measures to scrutinize China's human rights records annually. The move comes after the UN Human Rights head and other human rights experts, recently voiced concern about China's policy in Hong Kong.