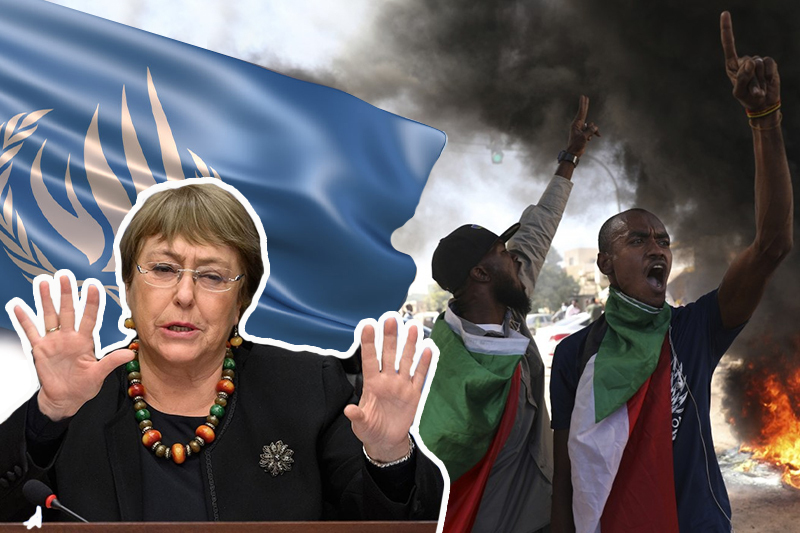 un human rights chief urges 'independent' probe of sudan

Sudan – The Sudanese government was urged by the UN on Friday to launch an independent investigation into the claimed nine deaths caused by security personnel during protests. Michelle Bachelet, the head of the UN human rights office, expressed alarm about the situation there.
Bachelet said in a statement that she was "alarmed" by the fatalities on Thursday, even though the police had previously declared they would not use deadly force against protestors. A 15-year-old child was one of the dead.
During the large-scale protest, Sudan saw the bloodiest violence this year thus far. According to the UN rights chief, no one has been made to pay for the deaths up to this point. Notably, there were claims that the police fired live ammunition during the demonstration on Thursday.
Related Posts
Thousands of demonstrators were dispersed on Thursday by the use of tear gas and stun grenades by the Sudanese security forces, according to reports. According to the Central Committee of Sudan Doctors, seven of the nine protestors were shot in the head or chest. AFP reported this information.
The Sudanese authorities are said to have detained at least 355 demonstrators nationwide since October of last year, including 39 women. According to AFP, Bachelet stated, "I once more stress to the Sudanese authorities that force should only be used when strictly necessary and in full line with the criteria of legality, necessity, precaution, and proportionality."
After a protester died from injuries received at a rally on June 24, the number of people killed as a result of the violence that broke out during the anti-coup demonstrations increased to 113. Abdel Fattah al-Burhan, the commander of the Sudanese Army, took over as the country's head of state in October of last year after the military took control.