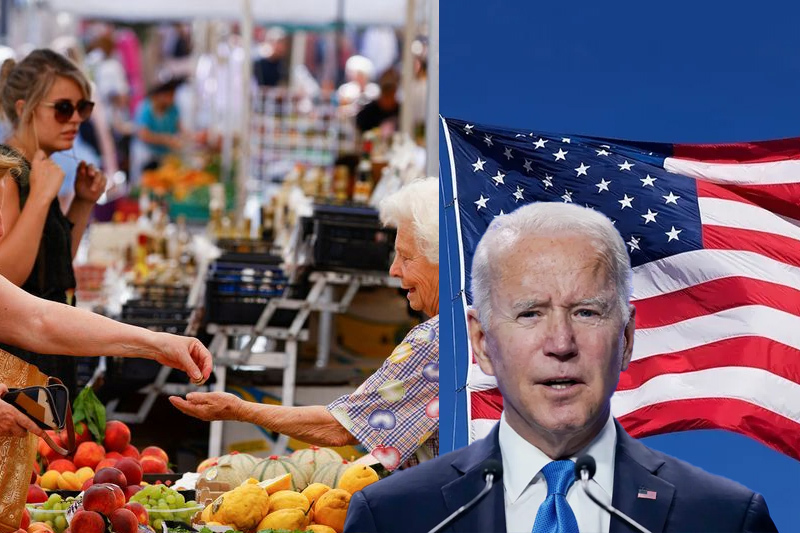 there is a rosy projection for the us economy
US – The housing market is rapidly losing momentum. Interest rates continue to rise. The stock market remains volatile. And inflation continues to be a major problem for people trying to pay their bills. Given all of this, you might think that the actual economic report for the third quarter – gross domestic product or GDP – due on Thursday would be bleak. But here's the thing.
Economists are actually predicting decent, if not impressive, growth. The consensus forecast of economists polled by Reuters is that GDP grew at an annual rate of 2.1% in the third quarter. (This will be the first GDP estimate for the third quarter, and there will be several revisions in the coming weeks.)
There is an even more optimistic forecast from the Federal Reserve Bank of Atlanta, whose widely known and respected GDPNow model tracks all the latest economic data and provides a GDP forecast. The latest GDPNow figures suggest a 2.9% year-on-year growth.
Keep Reading
Why so rosy, despite all the gloomy news? First, the bulk of GDP is made up of consumer spending, and while we all complain about inflation, rising prices haven't really stopped consumers from going broke. Retail sales rose 8.2% in September from last year, government data showed.
It also helps that the job market is still healthy. American companies are adding hundreds of thousands of jobs a month, the unemployment rate is at a nearly half-century low of 3.5%, and wages are rising (though not as fast as prices).
If GDP ends up growing somewhere between 2% and 3% — instead of contracting as it did in the first and second quarters — that means a recession is less likely. This would be good news for consumers, investors and the Federal Reserve.
It also means that the Fed is likely to keep raising interest rates sharply in order to finally crush inflation once and for all. Yes, this increases the chances of a possible recession in the future, since rate hikes take time to affect most sectors of the real economy, with the exception of mortgage rates and housing.