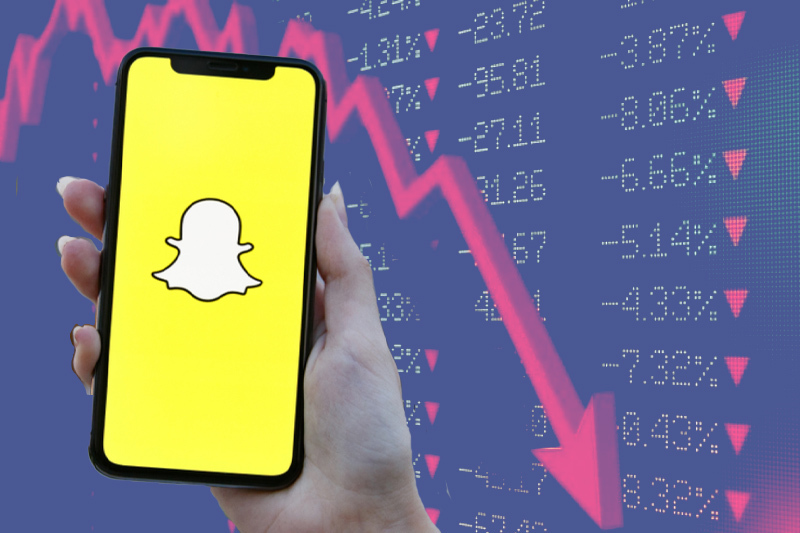 snap stock falls nearly 25% after revenue hit by shrinking advertiser budgets
US – The bad year for Snap continues. On Thursday, Snap reported $1.13 billion in revenue for the three months ending September, up 6% from a year earlier and less than Wall Street expected, as the company faces advertiser budget cuts amid an uncertain economy.
In a letter to investors, Snapchat's parent company said its revenue growth has slowed due to several factors, including increased competition and concerns from advertisers, which make up its core business. "We are finding that our advertising partners across many industries are decreasing their marketing budgets, especially in the face of operating environment headwinds, inflation-driven cost pressures, and rising costs," the company said in a letter. Snap's shares fell nearly 25% after hours after the earnings report.
Snap's report opens up what is expected to be a sobering tech-earnings period as announcements of layoffs, hiring freezes and other cost-cutting measures become more common in the industry amid fears of a looming recession.
Snap helped spark a wave of anxiety among tech investors when it warned in May that the economy was deteriorating faster than expected, lowering its revenue and earnings forecast for the quarter. At the end of August, Snap announced plans to lay off about 20% of its more than 6,400 employees worldwide, or more than 1,200 employees.
Keep Reading
Like other tech companies, Snap has had to face headwinds from rising inflation, a stronger dollar and wider economic turmoil that is forcing some advertisers and consumers to rethink their spending in the United States and abroad.
Snap has also faced increasing competition from fast-growing competitors like TikTok and is still targeting its digital advertising business following Apple's privacy changes that have made it harder for marketers to target users to ads.
There were some glimmers of hope in Snap's report, including daily active users up 19% year-over-year to 363 million in the third quarter. Its net loss was also smaller than Wall Street had expected, but it still lost $360 million in the quarter, compared to a $72 million loss a year earlier. Most of these losses ($155 million) came from restructuring costs related to layoffs.
Snap declined to provide financial projections for the last three months of the year. In its letter to investors, the company said: "We expect that the operating environment will continue to be challenging in the months ahead and believe the actions we are taking provide a clear path forward for Snap."