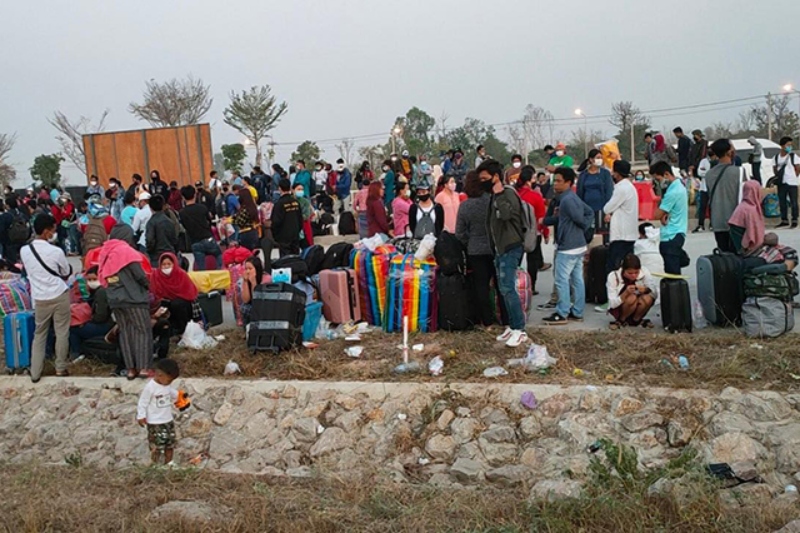 bangladesh government builts support centre for disabled children of migrant workers

Bangladesh – The government of Bangladesh has taken keen step to build a "support centre" for migrant workers. The expatriates' welfare minister Imran Ahmad mentioned that they are arranging all the support they can provide to those coming from and going abroad. About three acres of land near Hazrat Shahjalal International Airport have been arranged for the centre.
This initiative was taken especially to honour the birth centenary of Father of the Nation of Bangladesh, Bangabandhu Sheikh Mujibur Rahman.
Addressing the ceremony as chief guest, Imran Ahmad asserted that all the officials have taken steps to build a medical centre for affordable healthcare service for migrant workers. During the announcement, minister urged all the people and his fellow colleagues to take initiative to treat the differently-abled children of the migrant workers with care and respect.
Related Posts
The event was graced by special guest, Ahmed Munirus Saleheen, secretary, expatriates' welfare ministry, said the government has remained by the side of migrant workers under all circumstances.
It should be noted that under this scheme, near to 295 differently-abled children of migrant workers will get a monthly allowance of Tk 1,000 each for five years. And the allowance will be sent to the beneficiaries' bank accounts, so that they can support the children and use these funds to uplift them and provide the required medical assistance.
Shoaib Ahmad Khan, joint secretary and director of WEWB, mentioned during the conference that they received 495 applications for the allowance but 200 applications were not accepted due to faults in their personal details.
WEWB director general Hamidur Rahman, addressed the event. Rather to mark the presence during special occasion, family members of migrant workers also received bank cheques from the minister on behalf of their different-abled children. They will be used in their benefit as and when their funds are required.