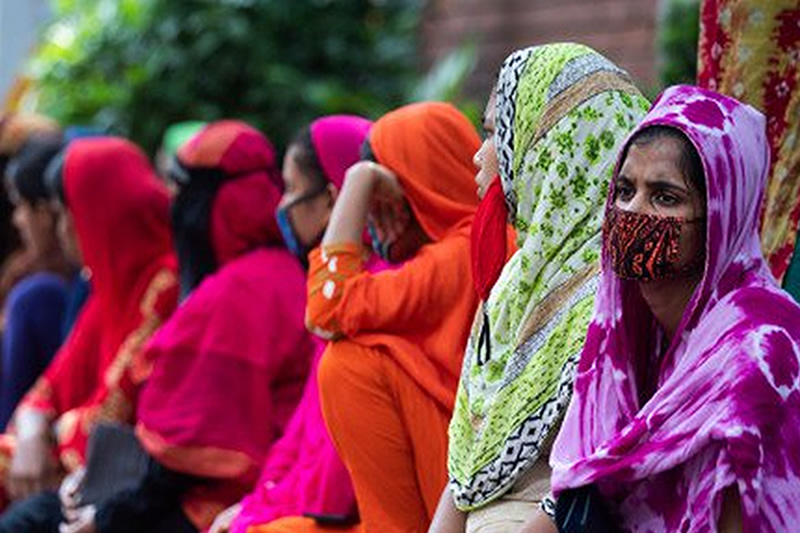 Atrocities against women, children as domestic help increase in Bangladesh

Bangladesh – Condition of domestic workers is horrifying in Bangladesh; they are working 24*7 without getting any leave of payment for sick leaf. Especially the women who work as house help is even worse as since they have go through critical physical and mental abuse. The horrific reports of the employers' inhuman torture upon the helpless domestic workers seem never-ending.
It was reported in Labour Force Survey of 2017, it was claimed that there were 1.3 million domestic workers in the country, of whom 80 percent were female. It astonishing to notice that great portion of them was children workers. As per the base line survey conducted in 2006 by ILO-UNICEF revealed that in the country there were around 421,426 child domestic workers.
Women of Bangladesh are targeted mostly, be it in country or overseas. Last year, in the traffic bust of sex workers, it was noted that d 61 percent of 110 women who came back to their country, many from Saudi Arabia, claimed they were physically abused.
Clarifying their stand, government of Saudi Arabia admitted some people are being victimized but that is happening for a few handfuls of people. The Saudi government is not making them victims intentionally.
Related Posts
It was also brought forward the report of 2020 estimates that there are over 2 million people working as domestic labours, of whom the majority are women and children. A study conducted by Ain o Salish Kendra (ASK) in between 2008 to 2011 reported that at least 2709 violence incidents occurred against the domestic workers, of whom 729 workers were succumbed to death by the brutality of their employers.
Besides, the Bangladesh Shishu Adhikar Forum revealed that between 2013 and 2018, 25 child domestic workers were killed, 45 died or committed suicide and 29 were raped. Shockingly, their incident was pictured in such a way that employers claimed their deaths as suicide due to their home problem and not addressed that they were making them work in a hostile environment.