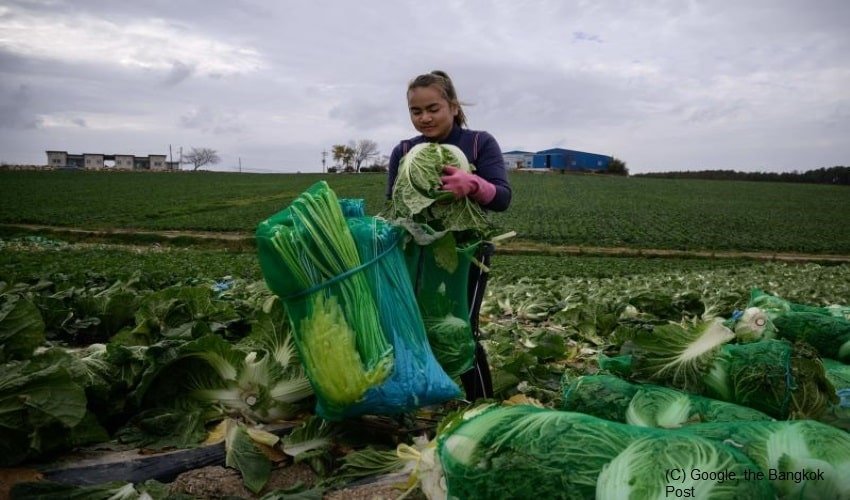 Civic groups have raised concerns over poor living conditions of Thai migrant workers in South Korea
A number of civic groups have raised concerns about the plight of hundreds of migrant workers employed in various parts of South Korea. As per a recent Reuters report, more than 500 Thai migrant workers have died in South Korea since 2015. Surprisingly, around 84% of these deaths were undocumented, according to the data by the Thai Embassy in Seoul.
Activists and Thai officials have confirmed that thousands of migrant workers in South Korea have been facing exploitation and lack of access to basic healthcare facilities.
Earlier this week, a coalition of civic groups issued a statement, voicing concerns over the crisis of migrant workers in South Korean provinces. In the statement, they called for a detailed investigation into the death of a Cambodian woman in a vinyl greenhouse at a farm in Pocheon. As per reports, she was living in unhealthy conditions inside a vinyl greenhouse in the Gyeonggi Province.
EXCLUSIVE: More than 522 Thai migrants have died in South Korea since 2015, 84% of whom were undocumented https://t.co/bTO97JwT6s

— Thomson Reuters Foundation News (@TRF_Stories) December 24, 2020
Civic groups have also directed the government's attention to the deteriorating living conditions for migrant workers at vinyl greenhouses in the province. Migrant workers do not receive proper protection from heat waves, cold snaps or heavy rain in the greenhouses, making them highly vulnerable to health issues, particularly amid the COVID-19 pandemic.
According to the civic groups, many migrants are being forced to live in the greenhouses by their employers even after dormitories were illegalized in the revisions of the Employment Act and the Act on Employment of Foreign Workers in 2019. They also spoke about the lack of initiatives by local governments and their negligence in protecting the migrant workers.
In July, the Ministry of Employment and Labour submitted a report to Rep. Yang Yiwonyoung of the Democratic Party of Korea (DPK) which stated that thousands of migrant workers in the country are battling with poor living conditions. Raising their concern, civic groups urged the local governments to address their crisis.
As per reports, Gyeonggi Province Governor Lee Jae-Myung has vowed to launch a full-scale investigation into the living conditions of migrant workers in rural areas and to come up with measures to safeguard their lives in the country.
According to Thailand's foreign minister, South Korea is the top destination for Thai migrant workers. South Korea is home to about 185,000 Thai migrants who move to the country in search of better earnings. Reportedly, while only a tenth of these Thai migrants work in South Korea legally through a labour migrant scheme, the rest are working without legal documents. They are regarded as "phi noi" or "little ghosts" in Thai, noting that they have to pay huge recruitment fees to brokers to get a job in foreign countries.
Since the COVID-19 pandemic has hit the world, governments across various regions have implemented a wide range of travel restrictions to contain the spread of the virus. However, these travel restrictions have severely affected millions of migrant workers in their host countries as they have become highly vulnerable to the disease as well as job losses.