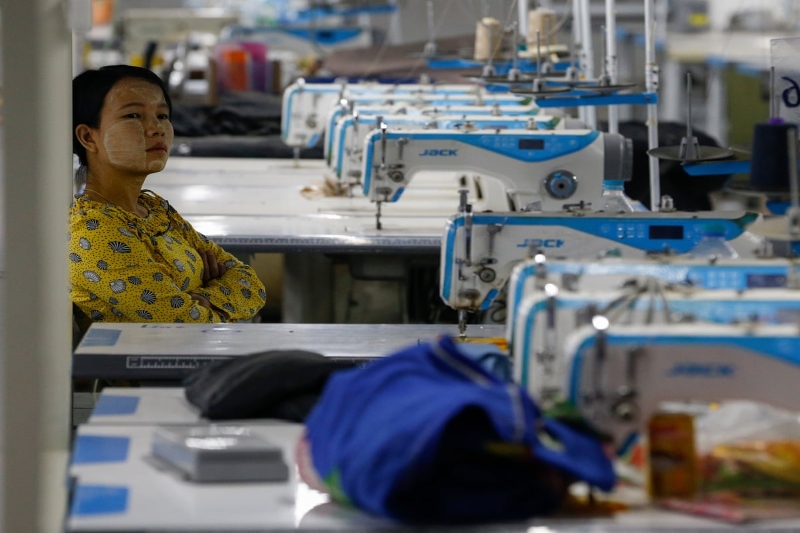 Textile workers in Pakistan
Textile workers in Pakistan: Better working conditions, stop to unfair layoffs – often communicated without even a written notice and guaranteed salaries at the end of the month. To achieve that, hundreds of textile workers protested peacefully outside a factory in Karachi, Pakistan, which supplies fashion houses worldwide with denim. And against which the police would open fire, according to local media and workers' rights non-governmental organizations.
The coronavirus pandemic has generated massive layoffs from march 2020. Many orders placed by big fashion and luxury brands at clothing factories – mostly located where labor is cheap – have been delayed or canceled, or even denied payment of goods already produced. The consequences fell heavily on workers and producers, often left at home with a simple: "Do not let him in again". According to Nasir Mansoor, deputy secretary-general of the National trade union federation, more than 15,000 Pakistani workers have been laid off since the start of the COVID-19 health emergency.
Ali Abdul, 35 years old, told The Workers' Rights he was attacked by police with batons during protests right outside the factory where he works. He also reported that he has not received his salary since March last year, but, like many others, he too has no direct contact with the owners of the company. "We are precarious workers. We can be fired at any time," he added.
In a country where the textile sector is the second largest in the number of jobs after agriculture, where about 9 percent of GDP and almost 70 percent of exports depend on the fashion industry, it is not difficult to imagine how the factories closure, employment decrease and the normal holiday bonus suspension – which usually allows rural migrants to return home before Eid, the holiday at the end of the month of Ramadan – has thrown many into despair.
Ali Abdul, with his salary of 17,500 Pakistani rupees per month, less than one hundred euros, has to feed seven persons. His wife and children are living in his same hometown Larkana, six hours away. But this year, they failed to celebrate the holiday season together as the price of transport has gone up, and he is living the day.
"Most of textile factories' owners are using the coronavirus as an excuse to lay off workers," says activist Farooq Tariq. "The crisis was already there; the pandemic has only accelerated it." The calls of Prime Minister Imran Khan who, in March, had urged companies to suspend layoffs during the lockdown, pointing out that many workers were more at risk of starvation than coronavirus did nothing. The province of Sindh then issued directives banning instant dismissals and set up an emergency fund for workers.
Last year, Human Rights Watch denounced several Pakistani garment factories for continuous and repeated violations, such as failure to pay minimum wages, forced hours of unpaid overtime, and lack of medical leave or adequate breaks for employees.