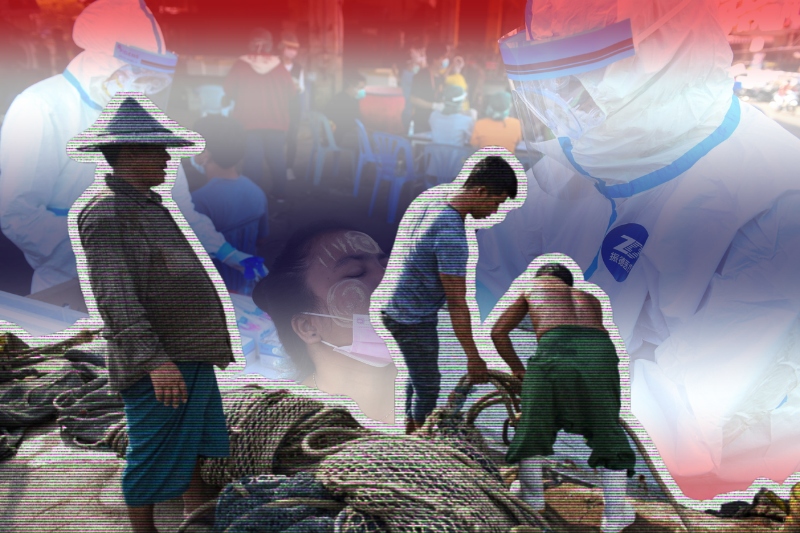 Migrants In Thailand
Migrants In Thailand: After the biggest outbreak in the seafood market in Thailand in December happened, migrant workers have been finding it difficult to retain work. The stringent employee guidelines and no support from the government has robbed them of livelihood and made survival difficult. 
In December 2020, the number of corona virus cases had surged in Thailand, and PM Prayut Chan-O-Cha had passed-the-buck to the migrant worker population. The outbreak in Thailand had witnessed a 67-year-old prawn seller from Mahachai market being tested positive for coronavirus. The market had since then, been on high alert where nearly 800 people had also been found infected through contact tracing.
The seafood market had reported the highest outbreak numbers overshooting the 10,000 mark. The market is primarily manned by migrant workers who are at the mercy of the employers and have no redressal system to turn to. Even now, when cases are surging, people are continuing to blame the migrant population from Myanmar for the increasing infection numbers. Myanmar is a major source of labour in the seafood industry in Samut Sakhon, Bangkok. Thailand is home to more than 400,000 migrant workers, including undocumented ones.
According the human rights groups working to help migrant workers in Thailand, many were denied tests for Covid by government run hospitals, on pretext of being low risk. Others cannot afford the test via private hospitals that charge more than 4,000 baht (RM540).
Migrant workers either are being denied testing, or cannot afford treatment if they are found to be positive. Some are refusing to get themselves tested in the fear of losing their jobs; in all cases employers are not doing the needful for their care and safety either. The Thai government does not seem to be showing any concern for the welfare of the migrant population that has been left to fend for itself.