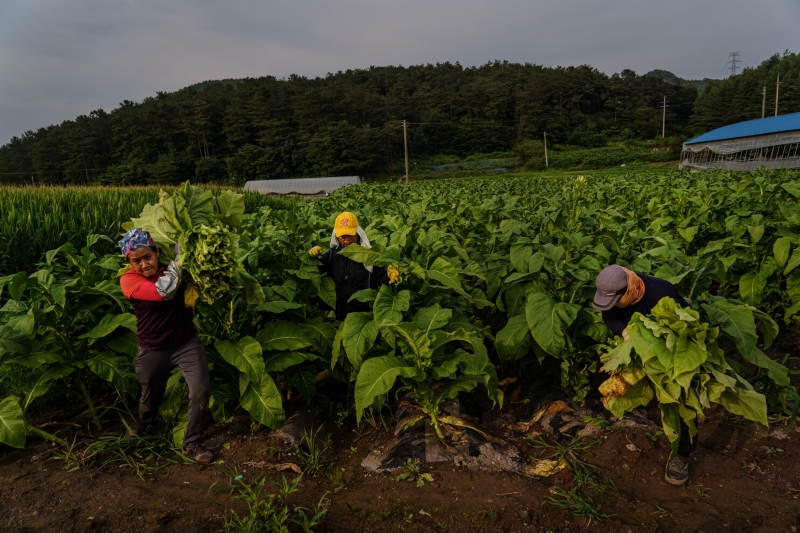 south korea extends migrant visas in agriculture sector
Last updated on September 20th, 2023 at 11:32 am

South Korea – The South Korean government has had to grant stay extensions to over 130,000 migrant workers owing to the need of labor in the country. This step will immediately relieve labor shortage at farms and small businesses amid the COVID-19 pandemic, an official government statement has confirmed.

With this extension, the stay has been extended till the end of 2023. The work permit for many workers was to end between April 13 and Dec. 31. These comprise almost 132,000 workers. This has happened for the first time in many years, according to the labor and justice ministries.

A 50-day extension will be given to those whose permit expires between April 13 and June 30 after previously extending their stay here for a year.

Foreign workers will get an automatic extension of their stay, but employers must apply for an extension of employment online or through local employment centers.
Related Posts
Over the years, the government has made relaxations in the Employment Permit System (EPS). However, the ones employed in farms have been subjected to worst forms of exploitation. The EPS was established in 1993. But it was never used properly. Tales of long hours of work, no rest, no medical aid and no overtime were commonly heard by Human Rights groups like Amnesty International. In 2013, there were as many as 2.5million migrant workers running the South Korean economy.
Although South Korea's Labour Standards Act (1997) is supposed to provide a regulatory framework to protect workers, article 63 of the Act specifically excludes some sectors, including agriculture, from protections relating to working hours, weekly paid rest days and daily breaks. Since the early 1990s, the country has employed an increasing number of low-skilled migrant workers to toil away in factories, on construction sites and farms older South Koreans are retiring from and young South Koreans shy away from. In 2016, there were over one million economically active migrants. They work in harsh and dangerous conditions, and cannot bring their families. Police raids have led to deaths and injuries of foreign workers.