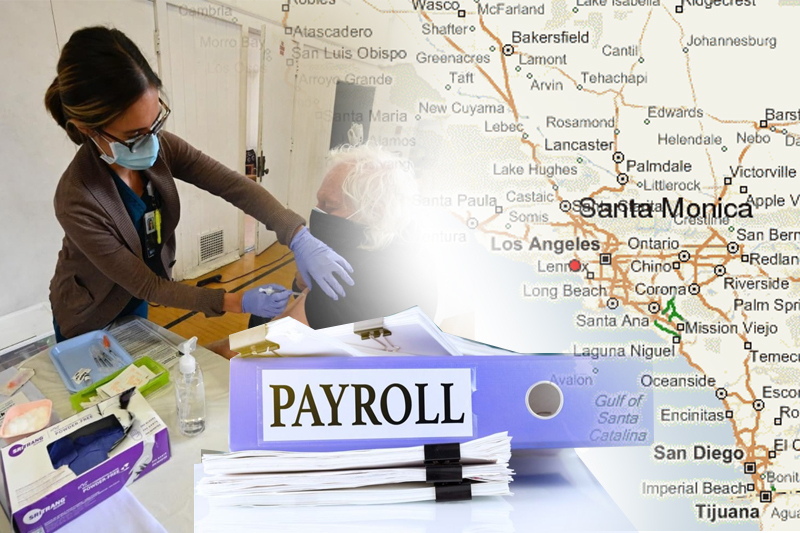 santa monica could set minimum wage for healthcare workers
The first step towards establishing a minimum wage for healthcare workers of at least $25 per hour—nearly $9 more than Santa Monica's current minimum wage—is anticipated to be taken by the City Council on Tuesday night.
The item, which was put on the agenda by Mayor Gleam Davis and Councilmen Jesse Zwick and Phil Brock, is comparable to Senate Bill 525, which has sparked discussion about the effects it would have on a healthcare sector that is still reeling from the COVID-19 pandemic.
Sen. Maria Elena Durazo, D-Los Angeles, introduced a bill that would mandate a $25 minimum wage for healthcare workers, mirroring laws that became effective in Downey and Long Beach last year.
The proposed ordinance "should explore providing a minimum wage of not less than $25 an hour to all healthcare workers at all hospitals, clinics, and psychiatric facilities within the city," according to the item on the agenda for Tuesday.
Employers might be prohibited from "funding minimum wage increases via reduced staffing, hours of work, or benefits to current health care employees" under the proposed law.
Keep Reading
Employers who "demonstrate by substantial evidence that compliance would raise substantial doubt about the Employer's ability to continue as a going concern under General Accepted Accounting Principles" may be eligible for waivers under the law.
The agenda item mentions the need for "a sufficient healthcare workforce to ensure our community remains healthy and safe" as well as a rise in open positions in the industry.
Additionally, it supports Durazo's assertion that "we need to address the understaffing and undervaluation of healthcare workers."
Our healthcare system will become much, much stronger when we take care of those employees and they no longer feel understaffed or undervalued, according to the State Senator.
A $25 minimum wage for healthcare workers, according to supporters of the State bill, will help stem a worker exodus from the industry.
The timing of this bill is ideal, according to Teva Brender, MD, who published an opinion piece in MedPageToday. "Nearly two-thirds of physicians and half of the other health professionals report burnout symptoms.
"There has been a mass exodus of healthcare professionals from the industry, and more departures are anticipated in the years to come. The healthcare system is unquestionably in crisis, and our society's well-being is at risk, Brender wrote.
The California Hospital Association, which speaks for the state's more than 400 hospitals, argues against these plans, arguing that they will only make the crisis worse.
In a statement to the CBS affiliate in the San Francisco Bay area, Jan Emerson-Shea, the Association's vice president of external affairs, said, "This crisis is not hypothetical — California's health care system is on the brink of a cliff."
"In the Central Valley, one hospital has already shut down this year; several others are about to do the same; and dozens have had to cut back on services to remain open.
Every community in California would receive less care and be subject to greater uncertainty as a result of any proposal that would further jeopardize hospitals' capacity to provide care, according to Emerson-Shea.
The State bill's opponents claim that paying healthcare workers $9.50 more than California's $15.50 minimum wage will discourage people from entering the field.
The Los Angeles Daily News Editorial Board recently stated in an editorial that "the minimum wage especially hurts the poor and the young just starting" as the late economist Walter Williams demonstrated in research throughout his career.
The board stated, "He said it cuts off the 'lower rung' of the ladder to success. "Employers and employees should decide how much to pay their employees."