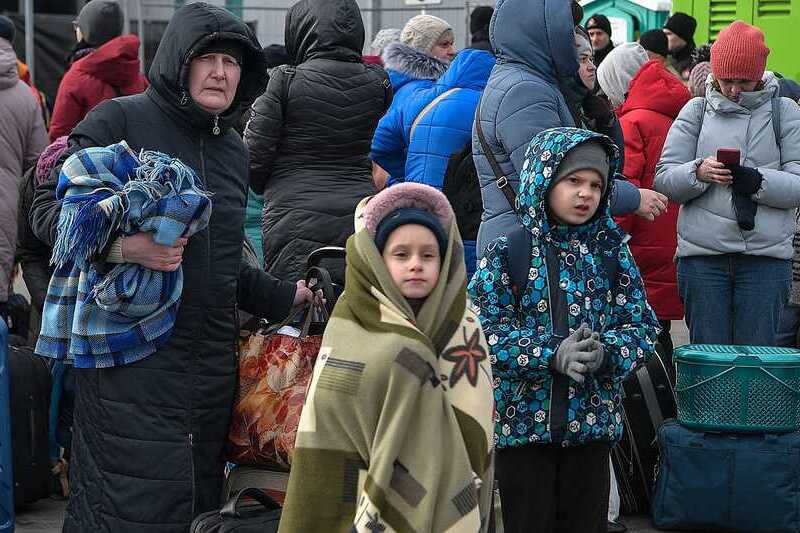 Russia's grip on Kherson slips as civilians flee Ukraine counteroffensive
Ukraine – Russia's grip on Kherson seemed increasingly fragile after the weekend, when all civilians were ordered to evacuate immediately in the face of an advancing Ukrainian counter-offensive.
The Russian administration of the occupied city ordered residents to take "documents, money, valuables and clothes" with them due to "tense situation at the front" and said on Sunday that the number of civilians trying to escape had "drastically increased".
The American think tank Institute for the Study of War said the urgent call indicates that the occupiers "do not expect a quick return of Russians or civilians" to the city and appear to be trying to depopulate it to damage its "long-term social and economic expediency."
Keep Reading
The Ukrainian military added that Russia had evacuated veterans from Kherson, the only city on the western bank of the Dnieper that had been captured by the occupiers since the start of the war more than seven months ago. Vladislav Nazarov, a spokesman for the Operational Command of Southern Ukraine, said in an update that Russian officers are "moving to the left bank of the Dnieper, leaving newly mobilized units on the right," referring to the western bank where the city is located. located.
The Russian position in Kherson looked vulnerable for several weeks, but at one point the Kremlin seemed ready to fight for the city, the only provincial capital captured by its forces during the war, and stationed 20,000 soldiers in and around it.
But the Ukrainian successes in September in the northern sector of the front line, including the recapture of Izyum, apparently convinced the Russians that they could no longer maintain troops west of the Dnieper, because their positions were generally too stretched.
Russian authorities in Kherson also said that one person died and three were injured in the explosion. Emergency services said an improvised explosive device exploded near a car in the city.
There are growing fears that Russia could blow up the massive hydroelectric dam at Novaya Kakhovka, upstream of Kherson, which is holding 18 million cubic meters of water. On Friday, Ukrainian military intelligence warned that the dam had been mined and that two trucks loaded with explosives had been planted on its 30-meter walls.