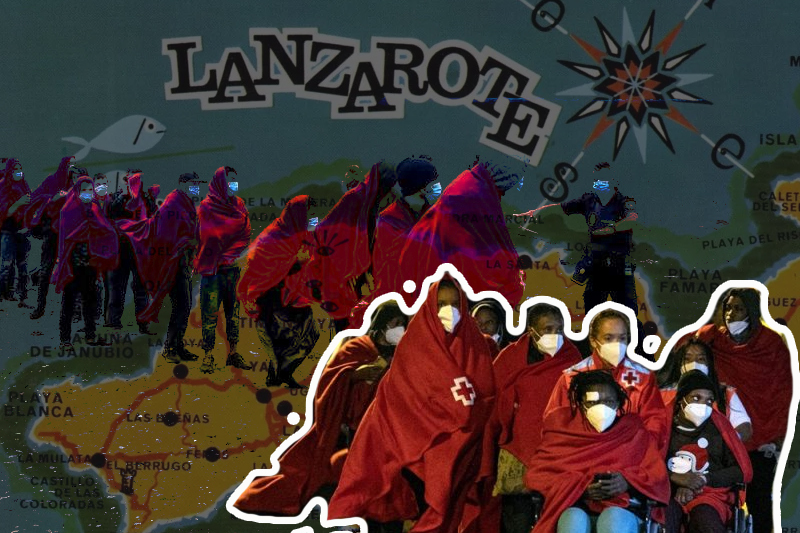 spanish island of lanzarote map
About eleven women and four children were among at least 103 migrants who have arrived in Spain's Canary Islands on Wednesday evening, aboard two inflatable rafts. The migrants aboard one of the rafts – 47 men and 11 women hailing from sub Saharan Africa – were successfully rescued about 22 km from Arrecife, the capital of Lanzarote island. The same was confirmed by Maritime Rescue, as reported by La Voz de Lanzarote.
Doctors among other first responders were present at La Cebolla dock to receive the group of migrants. One of the migrant women was pregnant, and had begun her travel from Tarfaya in Morocco, as per the distress call that was received by border patrol authorities in the Spanish archipelago. "While the rescue of the first raft was in progress, another came ashore at Las Caletas beach in Teguise," Lanzarote's emergency services office said. The second vessel had aboard 45 North African men who had received assistance from Red Cross.
Related Posts
The three Nigerian men who had arrived at the Canary Islands on 29 November after being on waters for 11 days, hiding on top of the rudder of an oil tanker, have received permission to "remain in port by the Spanish authorities after they requested asylum". After being evaluated medically, two of the men were put aboard the Alithini II, but then were asked to stay behind by the Spanish authorities. The third man remained in the hospital where he is recovering from dehydration. He has requested for international protection.
The migrant influx has been on a rise in past years. According to a report by IOM (International Organization for Migration), at least 5,684 migrants have died while trying to reach European nations since 2021. "Some 2,836 people died or went missing on the central Mediterranean route, through which migrants leaving Libya, Tunisia, and Algeria usually attempt to enter Italy or Malta. Another 1,532 perished on the western route to the Spanish Canary Islands," according to the documentation by the IOM.