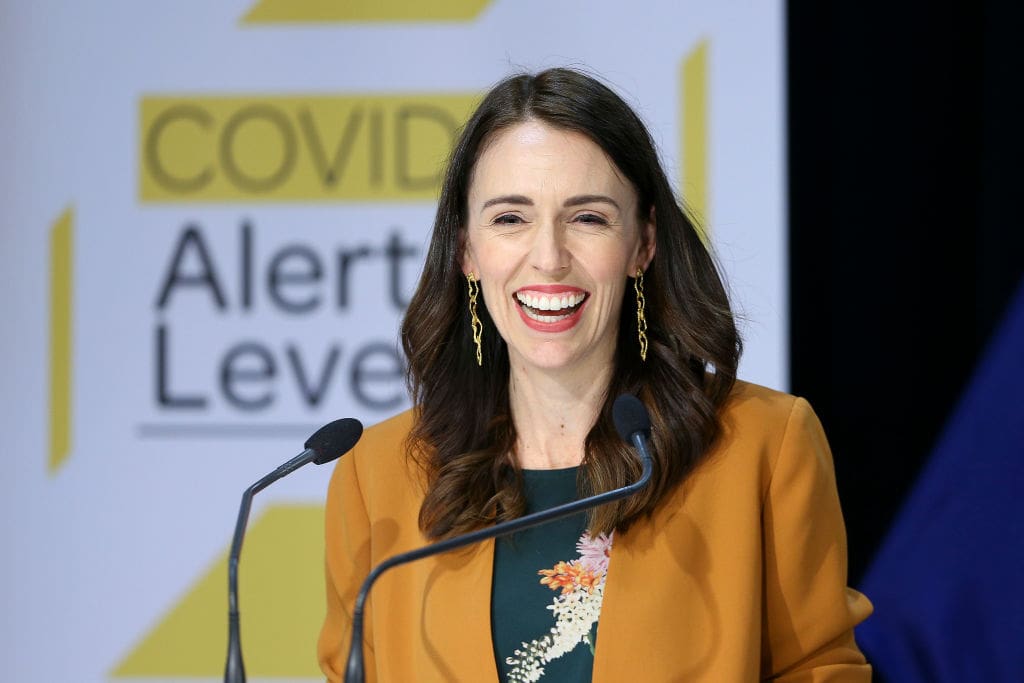 New Zealand Prime Minister Jacinda Ardern, who recently sworn in for her second term in the office, has been facing fresh migration crisis.
New Zealand Prime Minister Jacinda Ardern, who recently sworn in for her second term in the office, has been facing fresh migration crisis. Many of the country's migrants including temporary visas holders and residents, have been stranded abroad and waiting for the government to grant them entry. The government has been subtly ignoring the plea of thousands of its migrants in order to avoid rising friction with its citizens.
The Prime Minister, Shri Narendra Modi has congratulated Prime Minister of New Zealand, Jacinda Ardern on her resounding victory. @PMOIndia @PIB_India @PIB_Guwahati @ddnewsagartala https://t.co/tb9rxFaEsH

— PIB in Tripura (@PIBAgartala) October 18, 2020
As per a recent report complied by the Institute of Economic Research (NZIER), for Productivity Commission, concerns were raised over incoming of cheap labour, which took over low-wage, low-capital intensity jobs, directly impacting productivity in different sectors including – hospitality, tourism and agricultural.
The report said, "Migration policy needs to be more targeted, with far less emphasis on allowing large numbers of entrants who aren't directly connected to actual or potential frontier firms." The report also questioned success of the government policy to let in more people in the name of enabling entrepreneurial firms and leaders in productivity and innovation.
The report, which analysed various case studies, highlighted that increase in number of migrants did not help the country in elevating from a low-wage, low-skill, low-growth economy. The report suggested the government to adopt a stricter migration policy. It said that the country should not let in people who could not add to New Zealand's productivity and prove to be an asset to the country.
NZIER principal economist Peter Wilson told Morning Report that the government was concerned about the large number of temporary/ seasonal workers in the country, who posed challenge to the locals. Wilson said, "I don't think [it's a] numbers game, that's too crude. But certainly you should be thinking very, very hard before you turn the tap back on again, and certainly shouldn't be going back to the pre-Covid settings."
Among the victims of this move were thousands of migrants who were stranded in India despite holding residentship or temporary work visa. They were hanging by the hope that NZ embassy would grant them permission to enter back in the country. Many, who have already lost jobs, and were surviving in severe conditions, raised a plea to the New Zealand government to consider their case on humanitarian grounds as they left for their native country to either check on their loved ones amid the pandemic or to stay close to their family during the pandemic.
Many migrants stranded in India protested against New Zealand government's decision to closed its borders, saying that the government was using Covid-19 as an excuse to keep the migrants from entering the country and resuming work. In response to the protests NZ immigration minister Kris Faafoi told Radio Tarana that the government was "allowing entry to some normally resident temporary visa holders who can demonstrate a longstanding connection to New Zealand and have a job or business to return to." Migrants said that these statements were far from reality. Only a small handful have been allowed to return. Besides, those migrants living within New Zealand were in no better condition as reports mentioned that thousands of temporary visas holders who lost their jobs, were not allowed to attain unemployment benefits. Even tens of thousands of migrants who applied for permanent residency were batting with endless delays and feared that they might be asked to leave the country.