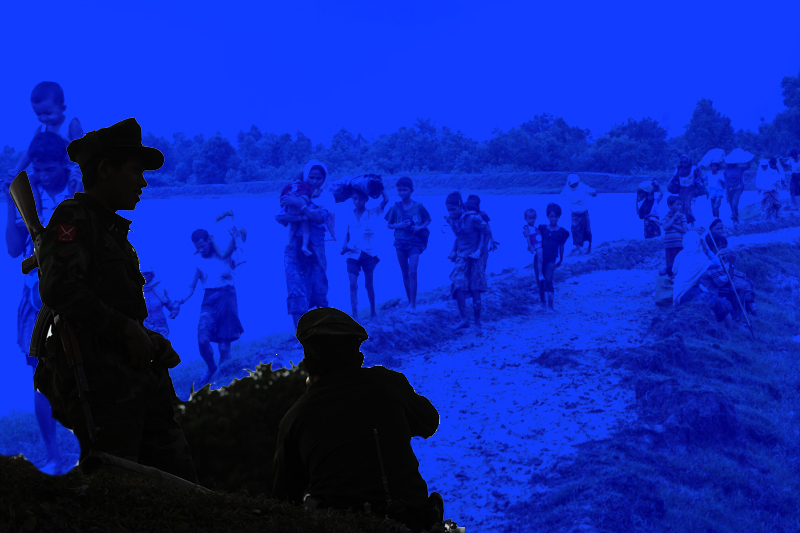 junta's human rights violations worsen in karen stat
The military regime in Myanmar is inflicting extreme violations of human rights against the civilians in country's Karen State, with the situation getting worse by the day. The report was released by the Karen Human Rights Group (KHRG) and the Karen Women's Organization (KWO) in their joint statement that was released on December 10, that is observed as International Human Rights Day.
According to report by KWO, a total of 2,999 cases of human rights violations have been perpetrated by the junta against civilians during the period of two years from 2021 to 2022. Also, 153 civilians have been reportedly killed, including 30 women. Since February 2021, the military regime of Myanmar has committed 447 acts of looting, while having torched at least 171 homes. It is believed that the actual number of these human rights crimes might have been much greater and many cases have gone underreported.
The spokesperson for KHRG, Saw Nanda Hsue said, "In Karen State, the military regime committed war crimes and crimes against humanity. Our human rights are being violated severely, and the junta is attempting to crush our human dignity."
Keep Reading
"The perpetrators of war crimes and crimes against humanity in Karen State are military leaders. Ethnic minorities are oppressed by the military junta's system of rule. Our human rights are severely violated. We are human beings but the junta seeks to crush our human dignity," explains Saw Nanda Hsue, Advocacy Coordinator at KHRG in the report. "There has never been justice for any violation committed against us.
If this military dictatorship continues, ethnic people will never be allowed to live with full human dignity and rights."
Naw Knyaw Paw, General Secretary of the KWO, further added in the report, "Women and children are killed, and displaced. The shelling of civilian areas has dramatically increased. The international community must take more effective actions, and impose more sanctions including prohibiting the sale of jet fuel to the junta and boycotts of the SAC junta so that they will be disabled, disarmed and disbanded. Many years of impunity have embodied the junta and they continue to commit atrocities without fear of consequences. No one should be above the law. We need action."
On the International Human Rights Day on December 10th, KWO and KWRG honored all the civilians in Karen state as well as entire Myanmar who have been struggling against the atrocities by military regime in the country.