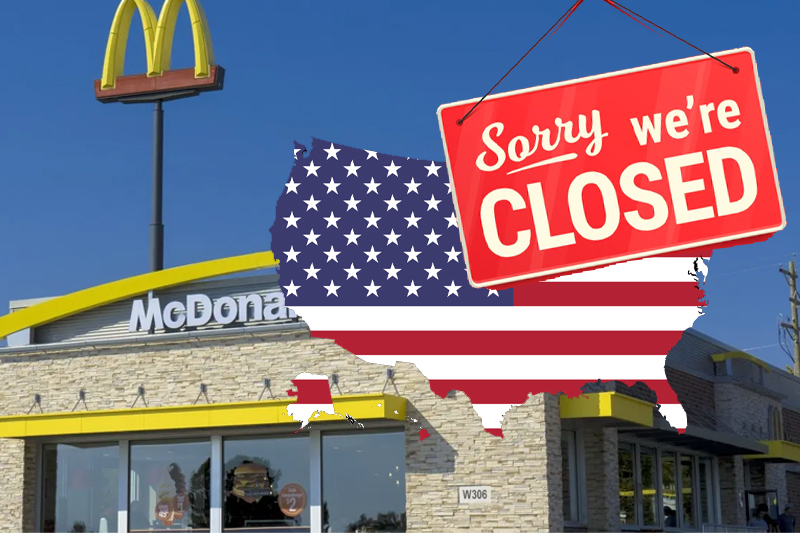 mcdonald's temporarily shuts us offices – here's why
One of the biggest fast-food chains in the world, McDonald's, is reportedly planning to close all of its American locations this week to make way for layoffs.
According to The Wall Street Journal, the company is temporarily closing its US offices this week as it gets ready to inform its corporate employees about a round of layoffs as part of a larger company restructuring (WSJ).
The company reportedly informed some international staff members and US employees in an internal email that they should work remotely from Monday through Wednesday so that it could deliver staffing decisions virtually.
Additionally, the business requested that all in-person meetings at its headquarters with clients and other outside parties be canceled at its headquarters.
Keep Reading
McDonald's Temporarily Shuts US Offices and said….
On Wednesday, the decision to lay people off will likely be made.
The company stated in the message that "we will communicate important decisions related to roles and staffing levels across the organization during the week of April 3."
McDonald's had previously stated that "difficult decisions" regarding adjustments to its corporate staffing levels would be made by April. The business added that choices are made following its overall strategic plan.
According to the chain's announcement in February, McDonald's employs more than 15,000 people worldwide in corporate positions and its restaurants, with 70% of those employees working in the US.
Not the First Round of Layoffs….
In recent years, McDonald's has made several rounds of layoffs. McDonald's stated that it was reducing management to be "more dynamic, nimble, and competitive" in 2018.
Even though retailers have reported a slowdown in consumer spending, the company's sales have held steady. In January, it informed investors that some lower-income customers were ordering fewer items per visit or choosing less expensive options. However, patrons were still spending money at its restaurants.
McDonald's India (North and East), a quick service restaurant, announced last December that it would hire about 5,000 people as it sought to double its outlets to reach 300 restaurants in the region over the following three years.