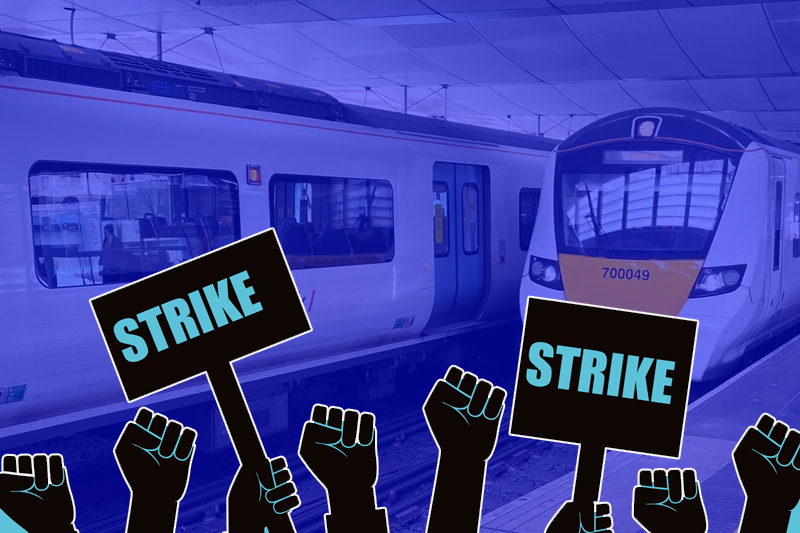 april 1, are there any rail strikes occurring
You'd be excused for forgetting exactly which sector is on strike when given the volume of recent industrial action.
Driver and Vehicle Standards Agency workers Agency, junior doctors, airport staff, and passport offices will all go on strike in April 2023.
Recent rail strikes, however, have been among the most upsetting to the general public, frequently bringing the entire rail system to a complete halt.
So, is today's rail strike scheduled?
Are there any current rail strike?
A very clear answer is NO!
There are no scheduled rail strikes today, April 1, 2023.
This is because a new pay agreement presented by the Rail Delivery Group prompted the executive committee of the National Union of Rail, Maritime, and Transport Workers (RMT) to recently suspend the strikes scheduled for March 30 and April 1. (RDG).
In a statement, the RMT said, "Following additional discussions today between the RMT and the Rail Delivery Group, the RDG has put forth a proposal that could lead to a new offer that resolves the ongoing national rail dispute.
Keep Reading
Due to this, the NEC decided to cancel the scheduled strikes for March 30 and April 1.
RMT will speak with the RDG again to obtain a new offer regarding pay, job security, and working conditions.
The RDG hailed the announcement as "great news for our customers and our staff," hailing it as a "positive step by the leadership of the RMT."
The RDG added, "We are now jointly focused on working constructively towards a settlement to this dispute, which will mean we can do what we have always wanted to do—give our people a pay rise and help secure the long-term future of the railway with fulfilling careers for all who work on it."
Could there be more strikes?
The RMT is still at odds with the Train Operating Companies, who are represented by the Rail Delivery Group, despite an agreement being reached with Network Rail.
The RMT clarified that additional strike actions could occur later in their statement by stating, "The dispute remains on and the union will continue to make preparations for a re-ballot when the current mandates run out in mid-May."
As with many strikes, negotiations can result in last-minute changes, so always check the most recent advice before you depart.