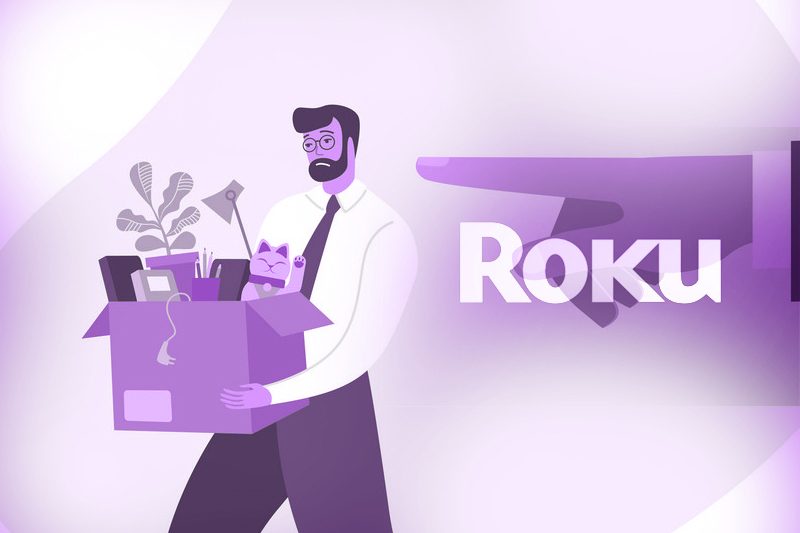 roku layoff it will eliminate 200 more employees
San Francisco: Roku, a maker of streaming devices, announced on Thursday that it would be laying off 200 workers, or 6% of its workforce, to reduce costs amid a challenging economic climate.
The San Jose business also stated that it intended to vacate or sublease any offices that it wasn't currently utilizing.
It is the company's most recent round of layoffs after 200 job cuts were announced in the United States last year.
The business has previously issued warnings about the challenging economic climate and the weak ad market. After already implementing thousands of layoffs, other tech companies such as Amazon and Meta have also announced additional rounds of job cuts.
In a regulatory filing, Roku estimated that the plan's nonrecurring costs would total between $30 million and $35 million.
What did a Roku spokesperson say about the recent layoffs?
A Roku spokesperson said in a statement that they "believe these actions are necessary to enhance our leadership position in TV streaming and achieve our goals." "As part of our ongoing initiatives to concentrate our spending on important strategic priorities… Some lower-priority programs and initiatives have been cut or delayed by Roku.
Keep Reading
Roku omitted to say where it plans to leave its office leases or how many jobs would be lost in California.
The Roku Channel, an ad-supported streaming service, has grown over the years. Roku, a pioneer in the connected TV device market, has also developed its line of branded TVs and sold smart home cameras.
The company has also made investments in original programmings, such as the "Weird Al" Yankovic parody biopic that debuted on the Roku Channel last year. This channel is available for free streaming and is supported by advertisements.
Executives stated to investors last month that the company was still in a strong position but hinted that the ad market had been under pressure due to the economy, which hurt revenue.
Additionally, Roku revealed in a regulatory filing that it held $487 million, or about 26% of its total cash and cash equivalents, at the defunct Silicon Valley Bank. The American government announced that depositors would be made whole shortly after the bank's failure.
On Thursday morning, Roku stock fell about 4% to $61.47 per share.