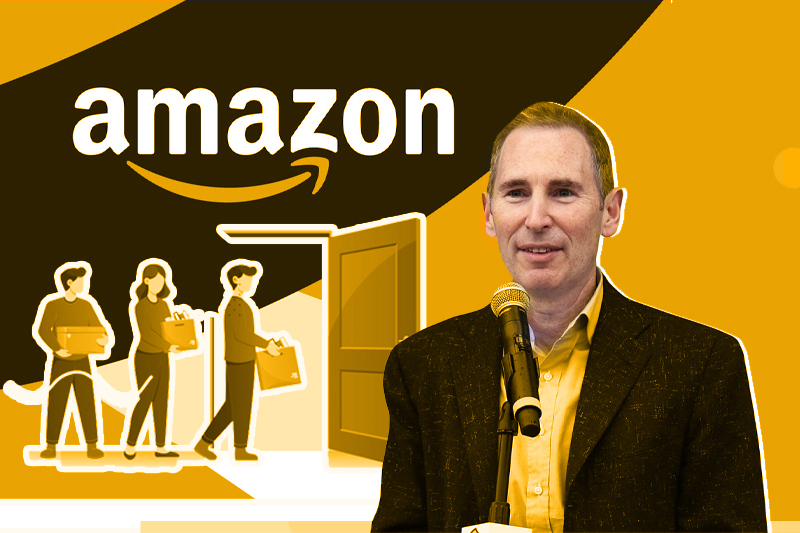 amazon new layoff to affect 9000 jobs, says ceo andy jassy
Are you ready for a shocking revelation? Brace yourselves, because it is now clear that tech giant Amazon is set to lay off employees in 2023.
Yes, you read that right! The world's largest online retailer is reportedly planning to cut jobs as part of cost-cutting measures. But why is Amazon taking such a drastic step? What does this mean for the future of technology companies? And most importantly, how can you prepare yourself for what is to come?
CEO Andy Jassy said Amazon is going to lay off again!
With the passing days, the Tech layoffs in 2023 are only getting severe and difficult for workers. Companies are announcing a reduction in units. Though it is a shock that Amazon announced a large layoff again.
Multiple media reports confirmed that Amazon CEO Andy Jassy has announced this new round of layoffs through a memo to employees. Now after this smell, a wave has spread in the news market. And people all over the world are shocked by this mid-March news!
Keep Reading
Although this is the second round of layoffs in Amazon in which more than 9000 employees will be affected, during this bad announcement by Amazon CEO, he also confirmed that his company will continue to recruit with precautions in the recession season.
First 18800 employees lost their jobs and then Europe and America had to endure the most layoffs by Amazon. Those CEOs insisted on the low market and no profit.
CEO's reason behind Amazon Layoffs
So again, like the previous round of layoffs, the CEO said the same reason for this new layoff in 2023.
He said that Amazon had hired a large number of people in the past years during the economic crisis. Now the market is down and there is no possibility of increasing this inflation so the company needs to reduce the cost so the company has no option but to lay off its employees. That's why Amazon is laying off its employees on a large scale.
End Note
This is not the year the first layoffs are happening, you can see big layoffs in 2022.