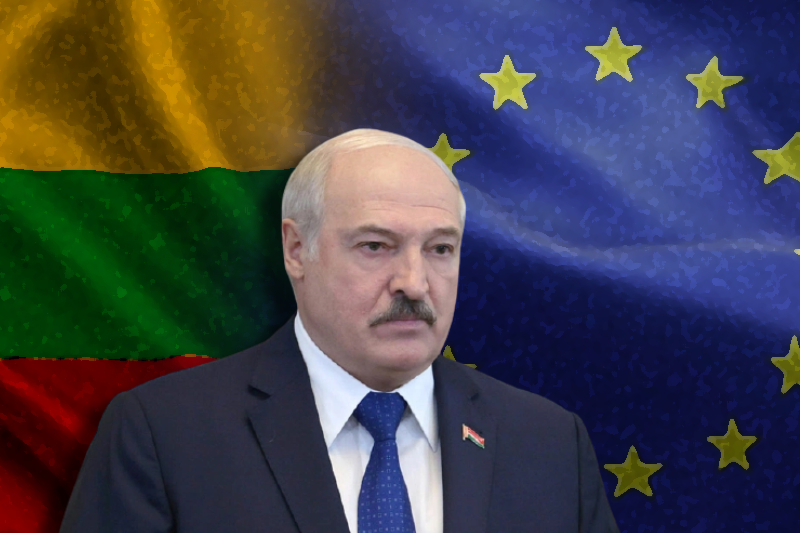 belarus migrants
On Wednesday, Lithuania blamed Belarus for flying in migrants from abroad to send them to the European Union and stated that it will build a barrier on the borders to deploy troops to keep them from crossing the border illegally.
Lithuanian Prime Minister Ingrida Simonyte stated that Belarus had been offering migrants a flight to Minsk, as per documents obtained from one migrant who had reached Lithuania, Reuters reported.
There have hundreds of migrants crossing the borders; Therefore Lithuania has urged the EU to help deter Belarus president Alexander Lukashenko from driving migrants off the border.
Belarus had decided to permit migrants to cross into Lithuania in light of sanctions forced by the bloc. The EU sanctions on Belarus are on its banking, oil, fertilizers, and tobacco production.
However, the European Union has stated earlier that they would support their member state, which has effectively set up tent camps to accommodate the developing number of migrants.
Related Posts
Lithuania is attempting to put together visits by foreign minister Gabrielius Landsbergis to Ankara and Baghdad one week from now to talk about migration.
On May 26, Belarusian President Alexander Lukashenko said that his nation would at this point not stop migrants from intersecting its western line into the EU.
Therefore, now Lithuania has begun building a fence along its boundary with Belarus to stop third-country migrant workers from entering the nation. Vilnius has announced a state of emergency to address the sharp rise in movement, which it says Belarusian are encouraging right now.
As per the Lithuanian Interior Minister Agne Bilotaite, the construction of the fence could cost up to €41 million. The barbed wire will run 550 kilometers between the two nations on the border.
On Friday, Lithuanian line of control guards told that they had captured 37 new migrants crossing the border, bringing the complete number of illegal migrants to more than 1,500 since the start of 2021.