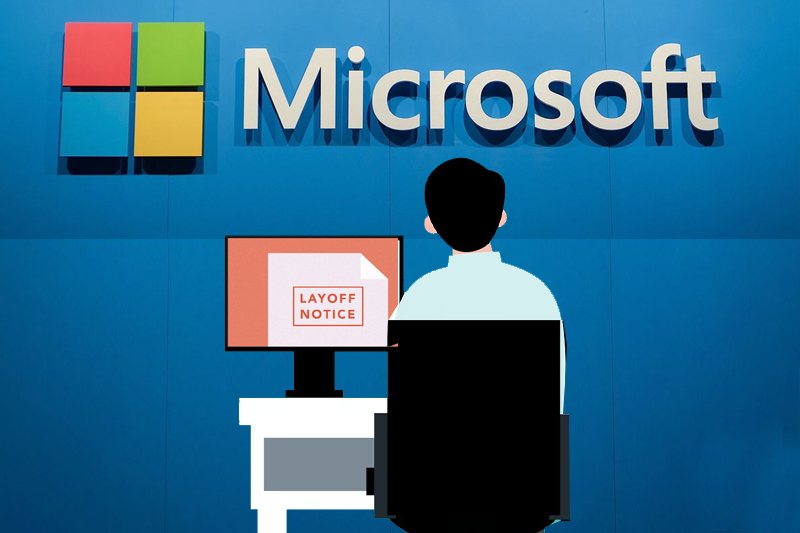 layoff alert microsoft is all set to reduce the headcount
If I show you any new big company which had announced a layoff, most probably you will not be shocked now the reason is every new sun is rising with new news of layoffs nowadays. So, here again, a big player in the tech world – Microsoft announced a layoff! Sources are claiming that the corporation may remove around 11,000 employees which is around 5% of the workforce.
According to reports from Bloomberg and Reuters, the news is saying that this layoff will affect the department of engineering and human resource the most.
Although Microsoft has not officially confirmed the news yet, secondly, they did not refute the rumors in the market as well.
This rumor spread after the announcement of Amazon's layoff of 18000 employees.
Keep Reading
Andy Jassy the CEO said that this is a leak of information about the steps towards layoff. The layoffs at Microsoft would send a strong message that cuts can still be made in the tech world.
The situation is like tech head cuts will continue throughout this year of 2023, the 11,000 worker's cutoff at Meta.
Let me remind you that this is not the first round of layoffs at Microsoft this year. The business tech giant has already cut and lets go of around 1,000 employees from various departments of the company last October 2022. In this, they were 1% of the employees who were involved in layoffs, the total number was 200,000.
These layoffs will be going to impact Microsoft and its business. Now it will be notable how the company will face that, and how they will deal with fewer workers and many consumers. Though again remember that Microsoft has not yet made an official announcement about the layoff.