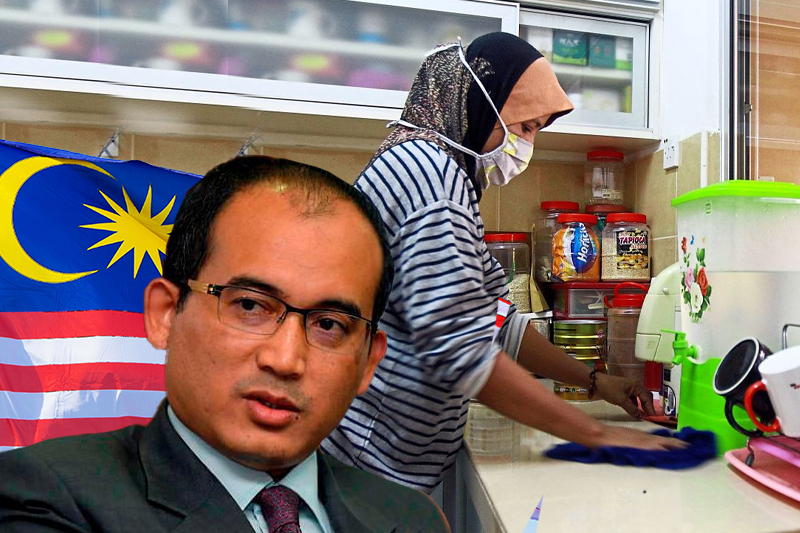 maids to be included in new foreign labor reassignment program starting jan 27
The new Foreign Labor Reemployment Program starting January 27 will provide a way back home for immigrants who don't have their documents!
Director-general of the Immigration Department Datuk Seri Khairul Dazmi Dawood said that the labor reassignment program 2.0 will begin on January 27 and it has the aim to legalize foreign workers, including domestic helpers.
Director-general said that interested persons can start applying for appointments to be a part of it through the website of the department on 27 January. The process of labor reassignment program 2.0 will be finalized after the 3 weeks of the appointment.
On Wednesday The department headquarters said to the media that "Employers have to first apply for an appointment on the website and get a date within three days."
Keep Reading
Reassignment program 2.0 said that employees should apply with the relevant document. The verification process will be done a day after receiving the application.
After this, the official will decide on what should do! If the application will be accepted then they will go through the health check which is conducted by the FOMEMA.
Khairul Dazaimi said in a statement that foreign workers in construction, mining, manufacturing, security, service, farming, and the foreign maid sectors can apply for the posts to take in.
The program is to help immigrant workers who do not have any documents, this will help immigrants to go back home.