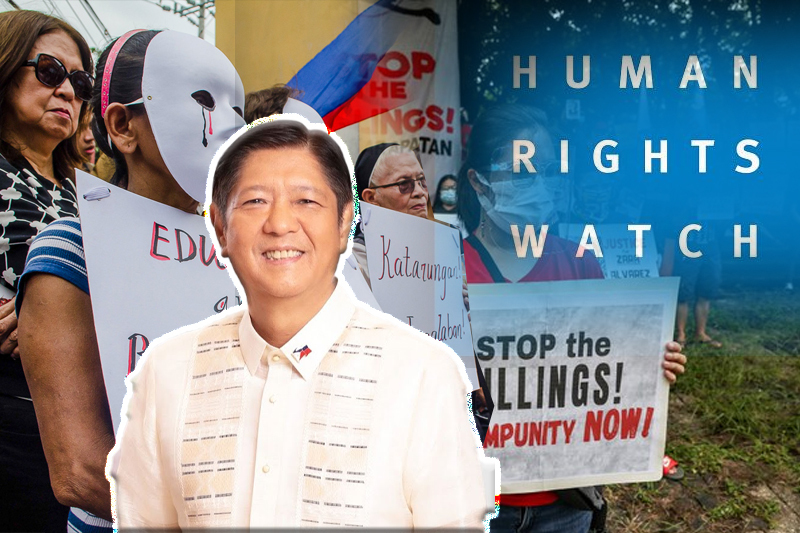 killings continue in ph despite the change in drug war focus – hrw
On Thursday, Human Rights Watch bluntly stated that the government's drug war on rehabilitation is not working as alleged drug-related killings are still happening. You must be aware of the announcement of the President of the Philippines, Ferdinand Marcos Jr., that he will focus on the drug war on rehabilitation. Therefore, HRW's comments are taking the voice of the President in scope.
In a recent report, Human Rights Watch expressed concern about the attacks on journalists in the Philippines. At this time Human Rights Watch said that HRW noted that in some of the previous years, the government of the Philippines used cyber-defamation laws against columnists and journalists. And the HRW criticized the government for this act, which is a clear violation of the right to speak.
The Human Rights Watch blamed on government by saying that, the 'government of the Philippines and President Marcos always said that they are ready to work on human rights issues to improve the status. But it is not possible until they will not catch the suspects. The drug kills users' This is the statement made during a message for the media release by Phil Robertson, who is the HRW deputy. Asia Director.
Keep Reading
HRW's deputy Asia director said the Philippines president has a golden time to prove he is saying he is serious about human rights and the drug war. Marcos should publicly order the Philippine National Police to end its deadly anti-drug raids, the Human Rights Watch suggested.
Condition of the Philippines
According to government records from 2016 to 2021, about 6,200 drug suspects were killed. However, HRW said the number could be between 12,000 and 30,000.
Whose accountability is this?
HRW said during the release of the report that no one in Indonesia had claimed responsibility for the suspicious deaths.
HRW also said that President Marcos and the administration should heed the thinking of former President Rodrigo Duterte. He was the father of the drug war and the killings.
HRW deputy Asia director Robertson said nothing has changed in the Philippines. The anti-drug campaign by the government needs to show more success in major change on the ground. They also said that Administration has not yet appointed a serious commissioner for the Human Rights Commission. He also pointed out the De Lima; overall, the HRW is not happy to see the reality of the Philippines.