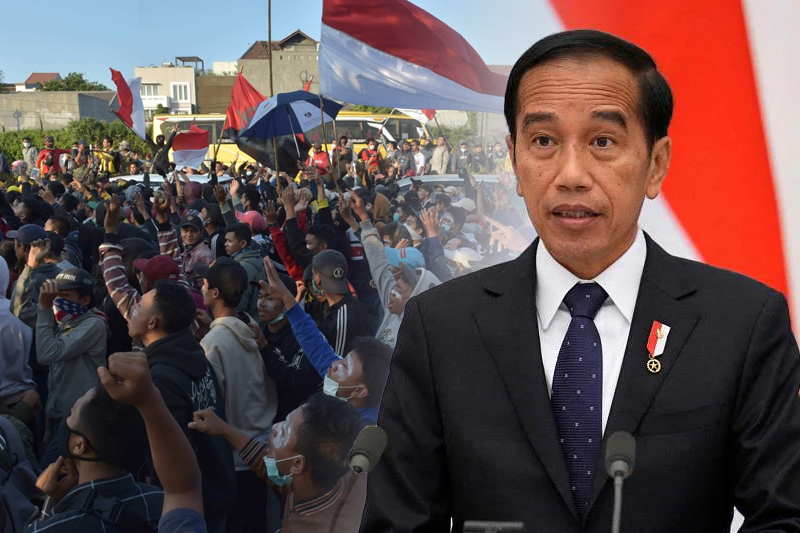 'deeply regret' past human rights violations in indonesia president joko widodo
President Joko Widodo acknowledged and regretted the past crisis in Indonesia during 1965–2003
On 2023 January 11, Joko Widodo the President of Indonesia recently addressed the public and said that and acknowledge the violations and blood in 1965 and 1966. He admitted and showed regret for the human rights violation that happened after the bloodshed and arrests that took place that time after the big crisis.
In the darkest period in Indonesia's history, some historians and activists have estimated that at least 500,000 people were killed in the violence, which began in late 1965 after then-General Suharto overthrew a failed communist coup d'état. Later the army took over the power. A million or more people were imprisoned on suspicion of being communists. In 1998 students involved in protests were abducted, and many victims from the minority Chinese community in Indonesia were resented for their perceived wealth.
Keep Reading
At that time a million people were jailed and that was the worse episode of Indonesia's history. The president showed sympathy by remembering those people who faced that time and lost their near and dear ones.
Widodo also talked about the rights abuses in the East of Indonesia, restive East Papua province. In 2003 an army and police operation in which dozens of civilians were killed and where officials were accused of murder, torture, and kidnapping took place.
Papua has been the scene of a decades-long insurgency aimed at gaining independence from Indonesia, which took control of the former Dutch colony in the 1960s.
The President said that the government was trying to work for them. They are trying to settle them and take them back from those dark days. These words are like a positive signal for the people of minorities there!