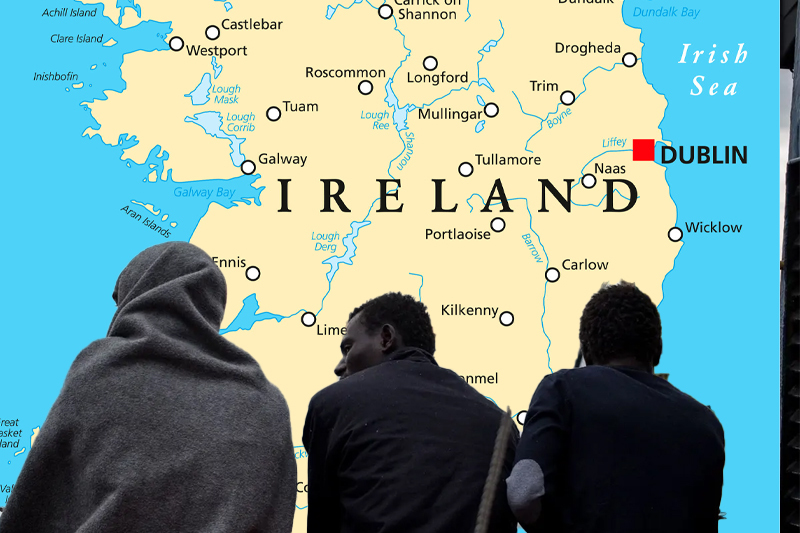 ireland citywest refugee center has again reached capacity
A processing facility for refugees and asylum applicants at Citywest in Dublin, Ireland, is temporarily closing to new International Protection Seekers due to capacity issues, the Department of Integration has confirmed.
Minister for Children and Integration Roderic O'Gorman had warned last week that it was likely that the Citywest facility would close within days, with ministers preparing for a scenario whereby the same number of refugees arrive in Ireland this year as last.
Since early last year, Ireland has accommodated over 73,000 people who have fled the deadly war in Ukraine or made applications through the International Protection (IP) system. "The response to the migration crisis has entered an "extremely difficult phase", with not enough accommodation available nationwide, a statement from the Department said.
The Citywest transit hub has temporarily shut its emergency accommodation area for adult IP applicants but will remain open for all other matters, including the processing of accommodation for Ukrainian Beneficiaries of Temporary Protection (BOTP).
Keep Reading
Any IP applicant who fails to secure accommodation at Citywest will have their details taken and be contacted as soon as accommodation becomes available. O'Gorman had said last week that these people will be offered food vouchers.
Some contractors have pulled out of agreements with the Department over ongoing protests outside hotels accommodating asylum seekers, the minister had earlier mentioned.
Separately, a brawl that broke out in Citywest last night resulted in three men getting hospitalized. Overcrowded conditions and a mix of cultures were blamed for the incident, Movement of Asylum Seekers Ireland co-founder Lucky Khambule said.
While the original capacity of the transit hub is 370 people, it is currently accommodating 800 and there were 900 people in the center last week.