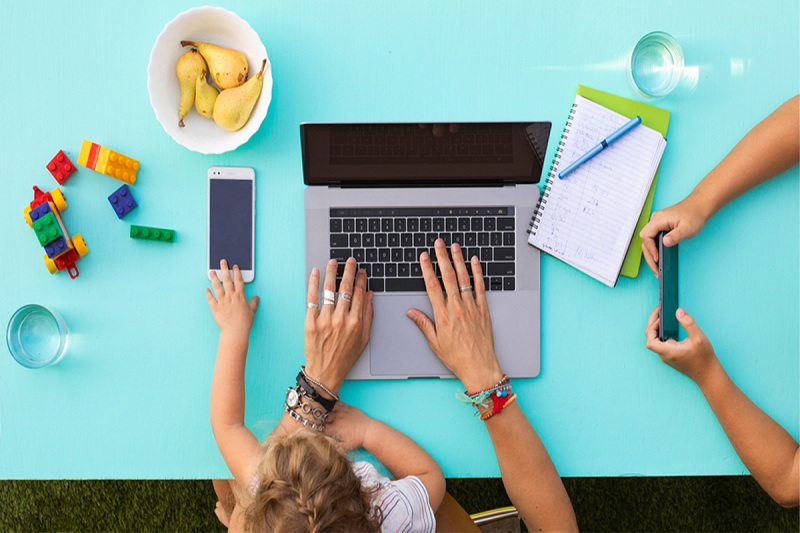 heres how you can enjoy work despite it not being your first choice
Work might not be one's life but it surely contributes a lot in one's life. A major part of the day goes into your work, which is partially responsible for your mood throughout the day and no matter how much ever you try, if you do not love your work, you can never be content with your life.
When you begin to think about the career choices you have, you might want to make a shift. But it is not that easy, especially during the ongoing pandemic when there is already a crisis of work. So if it is the only source of income you have, you cannot think about quitting the job. So what should you do?
Maybe at a time like this, the correct thing would be to learn to fall in love with your work. But again, is it possible? Something that you had not imagined yourself doing ever in your life, can you still like it? If you follow a process, then gradually, it is absolutely possible. A couple in Portland has made it possible.
Related Posts
They currently run a restaurant of their own but it was not always the case. It all happened because of the disadvantages in the payment structure. Corrinna Stum was only 15 when she started earning daily wages as a waitress at a restaurant but it became stressful after a point of time when all she could earn was federal minimum wage for tipped employees.
She could only hope that tips that she received could help her sustain herself. Her husband Matt, however, never entitled to a share of diners' largess. Last year, the couple opened a cafe in Portland and fixed one aspect for every employee which is that their restaurant would diverge from business in a usual way.
She disregarded the pricey subscriptions for reservations and scheduling softwares at her cafe and rather used that money to pay her small team $12.15 per hour which is a sound increase from $2.13, which she used to get. Other than that, to every check or bill, she added a 20 percent service charge, which would then be shared with the kitchen staff.
The amount she was getting was enough to lure one of the servers who was working downtown. Even though she had to give up generous tips she chose to come to this place. The offer was too good for her to leave and now she accepted that this was something that she wanted to be a part of.
She also added that earlier, she never imagined that she would begin enjoying the work but after being transferred here, she actually looks up to coming to the restaurant each day.
This is an example of how you can enjoy your career even though it might be what you have expected it to be. Finding financial satisfaction is one the ways by which it can be achieved. Even if it is not entirely financial, it can be motivating and respectful, is what the serves at this cafe stress.