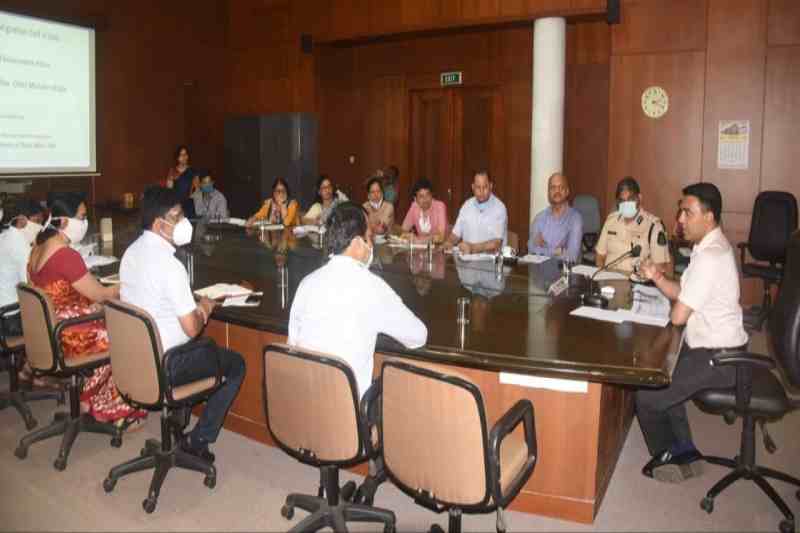 Migrant Data Integration
Migrant Data Integration: Goa has now established a 'State Migrant Workers Cell' to create a bridge of trust amongst the migrant working population. The Chief Minister of Goa Pramod Sawant inaugurated this recently. 
As per official statements, the cell is going to help assemble and assimilate legitimate information about the migrant workers working in the coastal region.
Being termed as an experimentative 'project', it will also attempts to include the migrants in the government net of benefit schemes. The database of migrant information will now include parameters ranging from the socio-demographic information of the migrants to their relocation patterns.
This is a mammoth move in the history of bring respect to the migrant workers in India. Goa is one of the few Indian states that attracts a huge migrant population. Due to its attraction as a preferred tourist destination, it has labour force from various parts of India. These include
With opportunities of earning higher incomes compared to other states, Goa attracts a considerable labour force from Jharkhand, Odisha, Karnataka, Bihar, Uttar Pradesh, Bengal, Chhattisgarh, Madhya Pradesh, North-East Indian states and Maharashtra too.
According to official reports, migrants will outnumber the locals. Maximum migran workers hail from Karnataka, Maharashtra and Uttar Pradesh
Post the pandemic, Goa's economy has been severely hit. As a tourist destination, it understands the need for its migrant population to be taken care of. According to an official statement by Pramod Sawant, "Absence of data, support and coordination among source states leads to a lack of structured programmes to support these migrants. This leads to security issues and reduces the effective contribution of migrants to the Goa economy."
There has been increase in crime due to ill will and disgruntle amongst migrant population. The cell will hold data of the migrants' nativity, skill set, whether they can be integrated into the state's social security system, etc.
Migrants can then be absorbed into the existing state's welfare schemes that would be used judicially, to take care of migrant needs at the times of disaster or natural calamities.