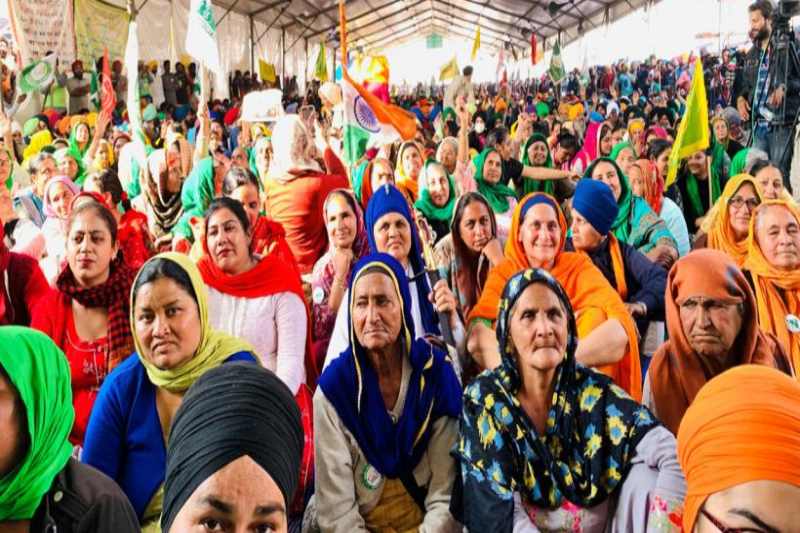 Global Indian Diaspora
Last updated on February 16th, 2021 at 07:09 am
Global Indian Diaspora sends roses to Indian embassies to extend support to protesting farmers
A group of Indian diaspora organizations on Sunday launched an innovative campaign to extend support to protesting farmers in India. As part of the "Love Conquers Hate" campaign, the Global Indian Progressive Diaspora (GIPD) has asked social media users and supporters of farmers' protests to either tweet or send a rose to Prime Minister Narendra Modi urging to repeal the three contentious farm laws. Coinciding with Valentine's Day, the organization also called on ex-pats to send a rose to any Indian Embassy or General Counsel in their respective countries in order to express their solidarity with protesting farmers in India.
The Global Indian Diaspora has also issued a statement in this regard, expressing their unwavering solidarity with the protesting farmers. In the statement, they affirmed to oppose any rhetoric or ideology that divides the people of India. Under the initiative, the Diaspora also urged for the release of various activists held in custody.
"The international community of progressive Indians, from more than 12 diaspora organizations spread across the globe, extends their support to the farmers and their rightful demand to be heard, calls for the repeal of the farm laws, and asks for shared governance in reformulating such laws," the organization said in its statement.
The organization added that it will also provide a universal call for peace, unity, and harmony in India, while amplifying its support to the farmers.
Extending support to Kisan Ekta Morcha's call to the government for an open debate on the three farm laws, the Diaspora urged the Centre to include various stakeholders while reviewing the existing legislation. Thousands of farmers from various parts of North Indian states, including Punjab and Haryana, have been camping at border points around Delhi since November 2020 calling for the Union government to repeal the three farm laws – Essential Commodities (Amendment) Act, 2020, Farmers' Produce Trade and Commerce (Promotion and Facilitation) Act, 2020; and the Farmers Empowerment and Protection) Agreement on Price Assurance and farm Services Act 2020. In addition, they are also demanding a legal guarantee of minimum support price (MSP) for their crops.
While several rounds of talks have taken place between members of farmers unions and the government, no resolution has been reached between the two sides yet.