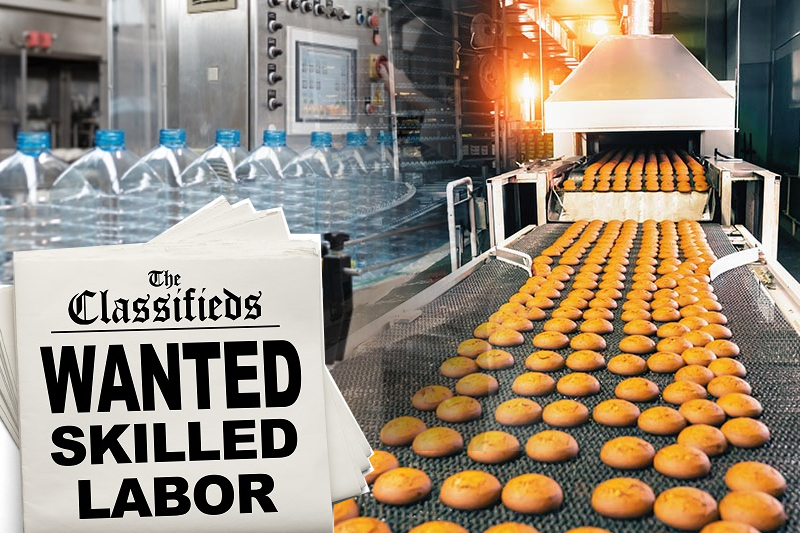 food companies face challenges of migration & labor shortfalls
The politicians have asked food companies & management to find solutions, as they're facing challenges of Migration and Labor Shortfalls.
It is nothing new for the food and beverage industry to experience labor shortages, but when a global pandemic is thrown into the mix.
It is safe to say that both the industry itself and those who assist businesses in designing, renovating, and increasing their efficiency have had to come up with novel solutions.
Although there are several approaches being used by food and beverage companies to address this issue, there is no simple solution.
In order to meet staffing needs, a combination of design, employment, and operational considerations must be made.
According to Dan Crist, vice president of operations for A M King, "we have heard about labor scarcity issues from clients dating back to the Great Recession [in 2008].
"Workers who were laid off during this time, like many other industries, did not return to their positions once the economy recovered.
Keep Reading
This has influenced the focus on designing and building facilities that are more efficient.
Even though there isn't a labor shortage at his company right now, Just Made Juice CEO and founder Walter Nimocks says they plan to grow in 2021—and they want to do it without hiring more people or adding another shift. How? through capital investment and efficiency.
Just Made Juice is planning to invest roughly $200,000 in capital to increase efficiency while operating only one shift and maintaining a team of about 14 people.
Nimocks states, "We want to quadruple production without adding more staff." It'll undoubtedly increase complexity.
In order to reduce the time between flavor or SKU changes, Just Made Juice plans to purchase new mixing tanks and press machinery.
Additionally, they want to invest in equipment that will expedite the filling and labeling of bottles.
Many food and beverage industries assert that streamlining workflow is essential to managing labor shortages, as do the businesses that assist them in increasing efficiency and productivity.
The key is figuring out how to accomplish more with fewer employees, according to Roy Johnson, a business strategist with Black and Veatch.
Tammi McAllister, the business unit manager for CRB's food and beverage division, excels at finding that balance. 
Her team studies the flow of people and materials into and out of plants in an effort to find ways to improve it.