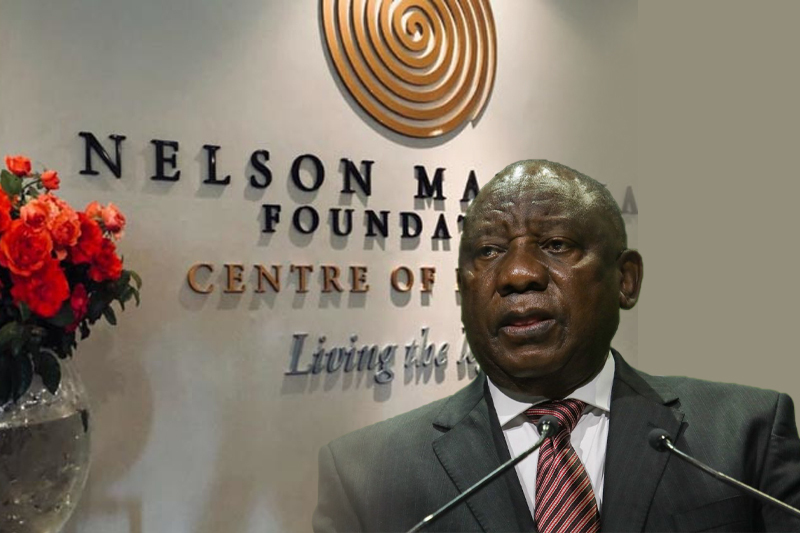 domestic workers ask ramaphosa to sign compensation bill into law
Ramaphosa is urged to sign the compensation bill into law by domestic workers. The president received the legislation more than two months ago.
Until the Constitutional Court determined in 2020 that a portion of the Compensation Act was unlawful, domestic employees were not eligible to file claims for compensation for work-related injuries.
The President was provided the amended bill to fix this in September of this year, but it has not yet become law.
Due to several issues that were covered at a discussion this week organized by the Nelson Mandela Foundation, there have been less than 10 claims.
"We give up everything to keep the residences of our employers in excellent condition. However, Eunice Dladla of the South African Domestic Service and Allied Workers Union claims that no one is concerned about us (SADSAWU). 
Several domestic workers shared this sentiment during a discussion on issues impacting domestic workers that was held on Wednesday at the Nelson Mandela Foundation in Houghton. Participants included workers, union leaders, and government representatives."
The title of the discourse, "Two Years after Mahlangu," alludes to the legal dispute between Mahlangu and Others v. Minister of Labour and the others.
The Constitutional Court invalidated a part of the Payment for (COIDA) Occupational Injuries and Diseases Act in its decision on the case in November 2020.
The clause effectively barred domestic workers who were employed by private families from pursuing workplace injury claims.
Keep Reading
The court order was issued retroactively, enabling domestic employees and dependents who had suffered work-related illnesses, injuries, or deaths from April 27, 1994, forward, to file claims.
President Cyril Ramaphosa was encouraged by Pinky Mashiane of the United Domestic Workers of South Africa (UDWOSA) to sign the COIDA amendment bill into law. (In September 2022, the Parliament submitted it to the President for approval.)
Less than 10 applications from domestic workers have been handled in the two years following the Mahlangu victory, according to social movement leader Keitumetse Moutloatse of Black Women Caucus.
Mashiane offered some potential explanations for this. She claimed that because many domestic workers and employers are unaware of the Constitutional Court hearing, the Labour Department is required to do more to inform them.
Additionally, she mentioned that domestic employees can be afraid to report their injuries for fear of harassment or termination.
Instead of writing accurate medical records that would help the injured worker report and make a claim from the fund, employers will take domestic workers to their own doctors, who will create medical reports that favor employers, she claimed.
The labor department makes it extremely challenging for domestic employees to submit claims and get benefits from the fund. They claim that employers must fill out the claim forms, she said.