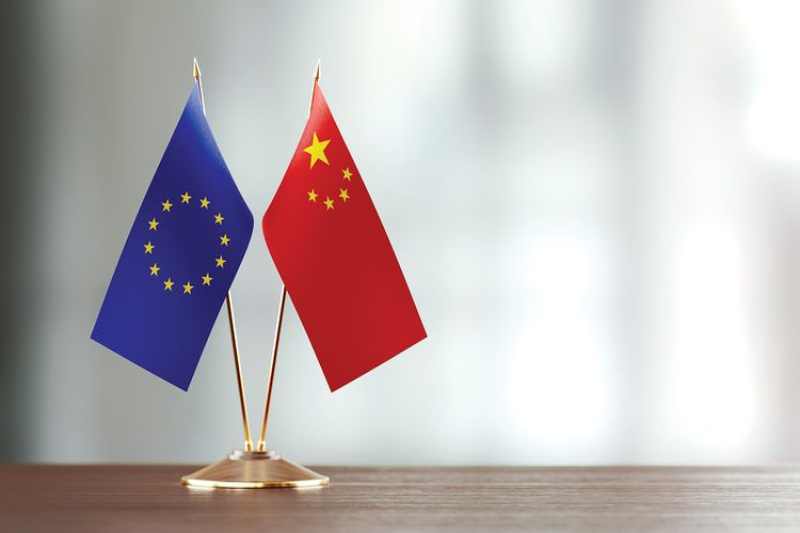 EU-China
China has emerged as the largest trading partner of the European Union in 2020, bypassing the United States. Every country of the bloc is enjoying strong trade with Xinjiang province of China, starting from Italian ports to industrial Germany. This is also increasing pressure on Brussels to take a stand against forced labor and human rights abuses against Uyghur Muslims and other minority communities in Xinjiang.  
Last year in December a trade deal was soaring between EU and Beijing connected to the textiles and tomato industries. The same has been highlighted point of linking Uyghur and other communities forced labor in the region.
Growing global criticism over forced labor and human rights abuses in Xinjiang has forced Brussels to take a stern stand under the Comprehensive Agreement on Investment (CAI).
After China was going through industrial recovery due to coronavirus pandemic, EU took advantage of it. Massive exports of textile machinery from Germany made their way into Xinjiang. Second largest exporter from Europe was Switzerland. These machineries and parts of the equipment are key to widespread textile industry in Xinjiang that uses forced labor of Uyghurs, ranging from cleaning, intermixing and disentangling fibers.
Xinjiang province produces 85% of cotton in China and accounts to 20% of global production. The industry and region has been under high scrutiny attracting heavy criticism for engaging in human rights abuses and forcing Uyghur Muslims and other regional minorities into forced labor. 
Furthermore, Xinjiang made tomato paste imported into Italy grossed to US$62.5 million in 2020. This was an increase by 164% from 2017. It is then further exported to Africa and Middle east at such low prices that it puts local farmers to a huge loss.
Inter-Parliamentary Alliance on China (IPAC), a pan-national political group that was formed last year is now calling on global governments against China's treatment of Uyghurs and calling it 'genocide' and make trade laws to tackle the situation. 
"It is unacceptable that the EU has caved on human rights to seal its investment deal with China. The message from Belgium and across Europe must be clear: no deal without China's ratification of international forced labour standards," said Samuel Cogolati, IPAC co-chair.