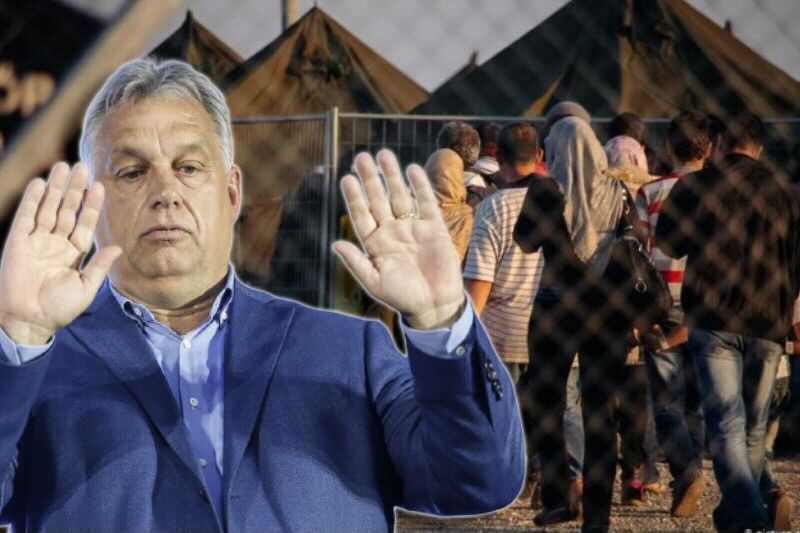 ECJ accuses Hungary
The Advocate General of the European Court of Justice (ECJ) slammed Hungary of practicing anti-migration policies. The EU lawyer, Athanasios Rantos, said that Hungary's adoption of anti-migrant laws was equivalent to an "unjustified obstacle to the exercise of the rights guaranteed by the EU legislation concerning assistance for applicants for international assistance." 
Rantos criticized Hungarian Prime Minister Viktor Orban and his regime for promoting a biased attitude towards migrants. In order to discourage people from taking refuge in the European country, the Orban administration in 2018 criminalized certain pro-migration activities such as helping people seeking asylum. These were known as "Stop Soros" laws. The legislation was named after Hungarian-born US billionaire George Soros, who was accused by the Hungarian government of facilitating mass migration in Europe for the past few years.
The European Commission strongly objected to the Hungarian government's adverse attitude toward providing aid to migrants, which came in breach of the country's legal obligations as an EU member. As per EU legislation regarding asylum procedures, Hungary failed to provide protection to applicants seeking shelter in the country. It led to bringing its case before the ECJ.
In his opinion, submitted to ECJ, Rantos slammed Orban's legal pushback of immigrants stating that Hungarian government introduced a new provision for inadmissibility of applications for international protection, by stressing that the applicant would have to arrive through a safe transit country before entering in Hungarian territory, to apply for protection. "By introducing that ground for inadmissibility, Hungary has failed to fulfill its obligations under the Procedures Directive," Rantos wrote, referring to the EU's asylum rules.
In his defence, Orban said that he has been trying to shield his country's conservative Christian identity from the influx of immigrants from the Middle East and Africa. Hungary's right-wing government has been very vocal about its take on immigration, which is to opposed the EU migration policies. Hence, on several occasions, the Eastern European country ended up being at odds with rest of the 27-nation bloc.