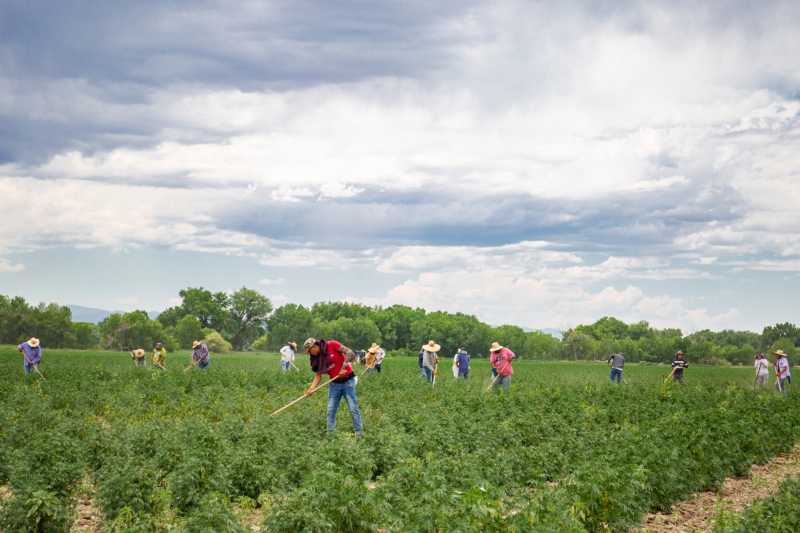 colorado farm workers
Thousands of agriculture workers in Colorado celebrated on Friday after Democratic Governor Jared Polis signed sweeping labor rights under Senate Bill 21-87 into law. The bill was passed in the House with the support of 40 members and 24 opposing it. Furthermore, it was passed with a 19-15 vote in the Senate.
Senate Bill 21-87 consists of several labor rights and worker protections for agricultural workers in particular. From allowing unionization of agricultural workers to payment of minimum wages, the new law provides a wide of protections to workers, especially immigrants, in the state.
In addition to Senate Bill 87, Polis also signed a law to set up a state fund to provide legal representation to indigent immigrants in case of deportation proceedings with the aim of strengthening immigrants' rights. With several key measures becoming law, immigrants will be able to access state and local benefits, work as child care providers and carry out other businesses with the issuance of proper licensing.
Related Posts
During the COVID-19 pandemic, labor groups and immigrant advocates raised concerns over the lack of social protections granted to agricultural workers in Colorado. In a statement issued on Friday, Fatuma Emmad, a Denver-based farmer and co-convener of Project Protect Food Systems, said, "We quickly saw how the lack of legal protections or rights meant farm workers were being treated as expendable while doing essential work to keep our state fed."
For agricultural workers, business owners are required to provide employee housing in accordance with the pandemic guidelines issued by the U.S. Centers for Disease Control and Prevention to protect their health wellbeing. In addition, workers must be provided meals and rest breaks along with reducing the maximum number of hours. The law also calls on the state labor department to establish rules for minimum wages, overtime, and maximum working hour.
Colorado has also joined the US states providing collective bargaining rights to farm workers. "Colorado's agricultural workers have been exploited for far too long in this state, and it's well beyond time for us to provide them with the dignity and respect they deserve," said Democratic Senator Jessie Danielson.
While supporters rejoiced the signing of the bill, a number of other groups contended that the law would be problematic for those farmers working on thin margins at a time when uncertain market prices and weather conditions threaten crops and livestock.
Colorado's $47 billion agriculture industry currently employs an estimated 50,000 workers from different sections.