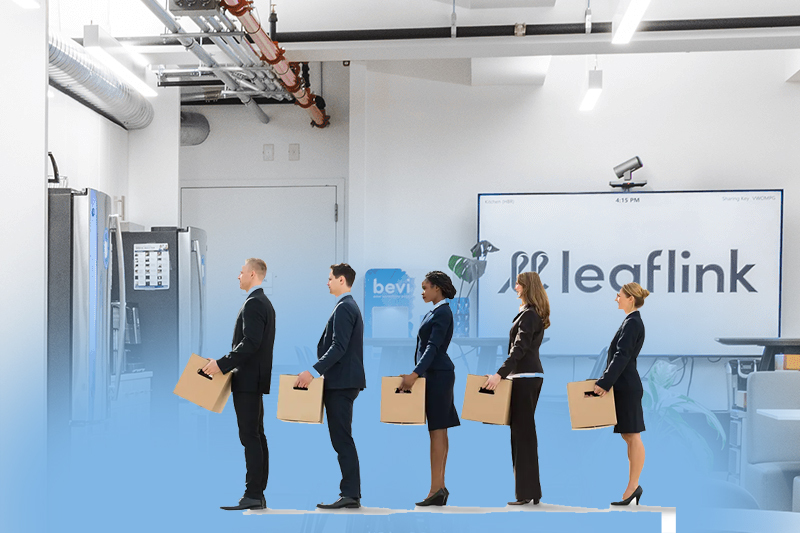 the bad condition of cannabis is impacting leaflink
Last updated on January 13th, 2023 at 04:46 am
LeafLink is a well-known cannabis tech company, in New York. This week this company laid off 80 workers, which is around 44% of the workforce.
By December about 180 workers had left the platform.
Via email, A Spokesperson confirms the job cuts to many news channels. He also said, 'Cannabis industry is facing a bad time in this era of microeconomic environment and they suppose to bring many changes to the next steps for balancing the industry.'
The changes made by the company are not intended to hide or diminish the incredible talents of any unit members, and the spokesperson also wishes all employees the best.
Keep Reading
The bad condition of Cannabis is impacting LeafLink?
Cannabis has seen a big number of layoffs in recent months. Let's take a closer view of it.
Multistate Marijuana Operator, Curaleaf is a Massachusetts, U.S- based unit. They also shed off their 220 employees from their job before Appreciation.
Weedmaps whose headquarter is situated in California is a tech company that is serving Cannabis Industry. This company had also cut off its workforce by 25%. This cut-off was also held in early December.
A Florida-based company Trulieve Cannabis also terminate its 36 employees in December.
Coming back to the LeafLink, many employees who faced laid off and were not cut from the job shared responses on LinkedIn via posts.
A warm response from Ex's account manager of LeafLink also came in between.
Ty Smith, Ex account manager of LeafLink said that he is feeling many emotions this time. They are angry, fearful, or maybe embarrassed too.
It is quite challenging for African American fathers, or husbands.
Finally, I am not surprised by this news, as we saw global cannabis industries perform poorly during 2022. The world's largest 20 cannabis companies are valued at approximately US$30bn. But can't deny the fact that this would be a bad Christmas gift for many families.