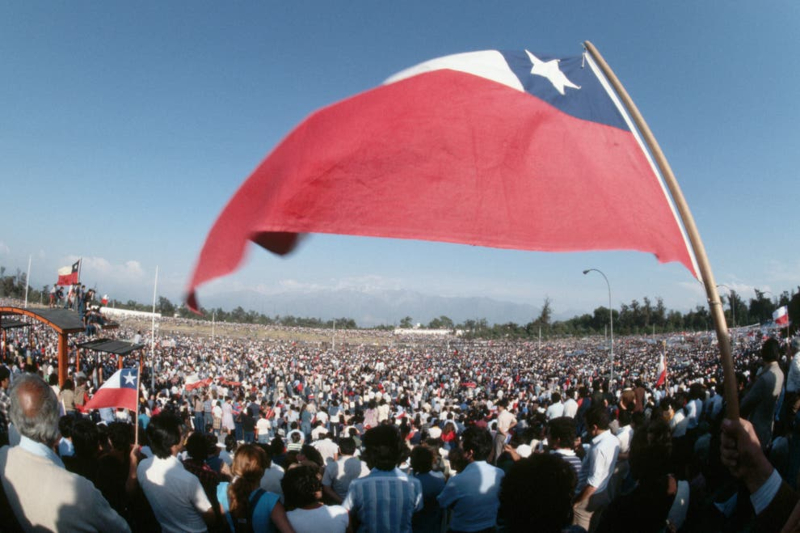 chilean ex colonel
Former Chilean Army Colonel has been finally extradited to Chile from Argentina where he was in hiding. Colonel Walter Klug Rivera, had committed crimes during Augusto Pinochet's dictatorship.
Klug Rivera was transferred from the Gobernador Francisco Gabrielli International Airport in Mendoza. He had indulged in mass murder of Endesa workers. While he was found guilty in Chile, and sentenced to 10 years and one day of imprisonment, he escaped to Argentina and was in hiding.
Apparently, Rivera was convicted in the disappearance and murder of 23 workers in 1973 after Pinochet seized power in Chile in an infamous coup that resulted in the death of sitting president Salvador Allende.
Sadly, Allende, the socialist leader of the democratically-elected Unidad Popular party, was ousted with the support of the United States, declassified documents from Richard Nixon's presidency suggest.
Pinochet's dictatorship saw huge human rights violations and deaths of many. More than 3,000 people died or disappeared during his military rule. This has been confirmed by the Chilean government itself. Additionally, thousands more socialists, leftists and other dissidents were tortured or exiled, police investigations and truth commissions have confirmed.
It has been confirmed that Colonel Klug Rivera also has a red notice from Interpol for his arrest for crimes against humanity.  Apparently, Colonel Rivera had entered Argentina under a German passport only a month ago. He was apprehended as law enforcement agents continue to trail him. Crimes were committed by him in the 70s who was then a 23-year-old lieutenant. He organized a detention and torture camp in the stables of the Mountain Infantry Regiment No. 3 in Los Angeles. His atrocities have been described by survivors of that camp as "particularly brutal and sadistic. "According to various organizations, most of the 100 disappeared from the Biobío region passed through that camp," it was reported.
Related Posts