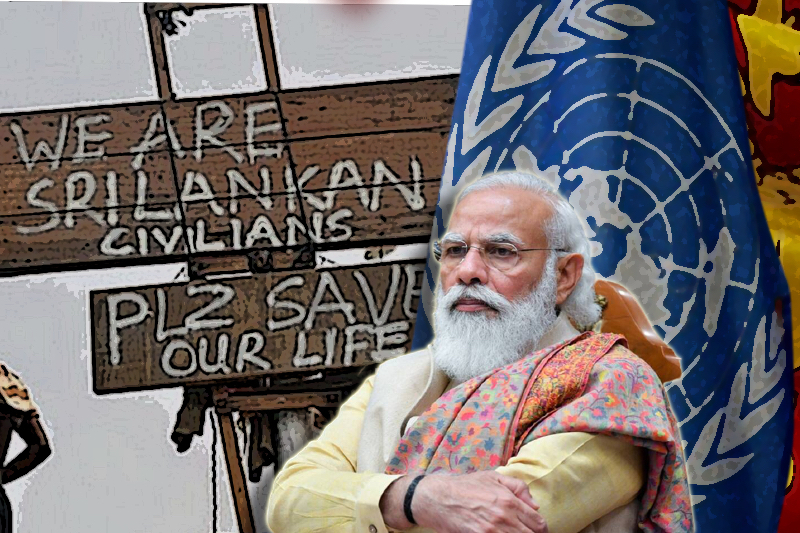 unhrc 1
The Central Government is thinking about whether to support or oppose Sri Lanka as the UNHRC prepares for a vote on Tuesday, TOI reported.
However, on Sunday, DMK party president MK Stalin and various leaders requested the Central government to come in full support of the United Nations Human Rights Council (UNHRC) resolution against Sri Lanka for atrocities against Tamils.
In a statement, Stalin requested PM Narendra Modi not to take a supportive stance for Sri Lanka while voting for the UNHRC resolution on March 22 (at its 46th meeting). Stalin added that PM's silence has surprised Tamils around the globe and in the state of Tamil Nadu after Sri Lankan FM Jayanath Colombage stated that India has assured to support to vote on the new resolution.
Related Posts
With the Assembly elections drawing closer one month from now in Tamil Nadu, the decision to support Sri Lanka can be testing for the Central government.
However, as per the Hindu News, the Ministry of External Affairs in India revealed that no decision has been conveyed on the voting, while Colombage stated that Sri Lanka "enormously appreciates" India.
Sri Lanka's President Gotabaya Rajapaksa had written a letter to PM Modi, and various leaders including Chinese President Xi Jinping, looking for support at the 47 member Council where Colombo expects a resolution. Rajapaksa also spoke to PM Modi over the phone a week ago. Although, China has officially announced its full support to the island nation.
Everyone's attention is on India's decision on the vote, not just because of its weight in the Council, however, due to its own strains with Colombo, following the Rajapaksa regime's new decisions on strategic plans concerning China and India. An ultimate resolution is anticipated to be conveyed to India's mission in Geneva only on 22 March.