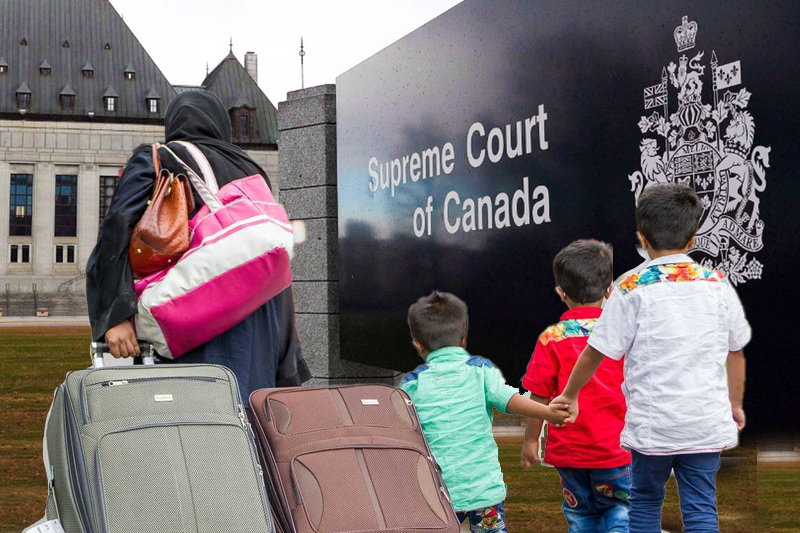 supreme court to hear if us is 'safe' for migrants
Canada – Canada's Supreme Court will hear for the first time a Canada-U.S. asylum treaty case that will consider whether the country can consider its southern neighbor "safe" for those seeking refugee status.
The outcome of Thursday's hearing could determine whether Canada can trust that the US treats migrants properly and whether Canada can answer the question of whether Canada bears any responsibility for migrants returned to its border.
At the heart of this issue is the Safe Third Country Agreement (STCA), a treaty between the two countries that has been in place since 2004 and requires asylum seekers to seek protection in the first "safe" country they enter.
Campaigners in Canada have long argued that the STCA should be abolished because migrants risk mistreatment in the US and that the agreement violates their constitutional rights. Refugee lawyers and advocates say some of the migrants who were sent back were imprisoned in "frosty" detention centers or held in solitary confinement.
Experts say the case could also define the future of Canada's "irregular" land crossings, which have reached record levels this year.
Keep Reading
What is the Safe Third Country Agreement?
The STCA was put in place to better manage asylum claims at the U.S.-Canada land border and to avoid asylum-seekers claiming in multiple countries or so-called "asylum buying".
The agreement applies to nearly all refugee claimants arriving via the US, unless their family member is in Canada or if they are unaccompanied minors. The US is the only country that Canada has designated as a "safe third country". This definition is partly based on Ottawa's belief that the United States is up to high human rights standards.
Canadian activists filed their first STCA legal challenge in 2005, shortly after it was signed.
Three years later, a judge ordered the STCA to be repealed, saying that Canada "failed" to constantly check whether the US was safe for asylum seekers. This decision was overturned after a successful appeal by the federal government.