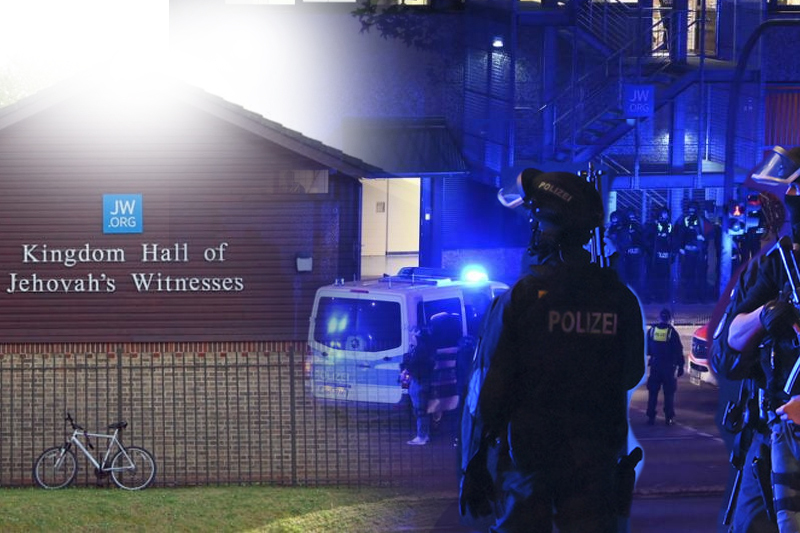 breaking deadly shooting at hamburg jehovah's witness hall
Germany: In the north German city of Hamburg, several people were killed in a shooting at a Jehovah's Witness meeting hall.
According to police, the shooter acted alone and is dead. It is unclear if the attacker is among the six or seven fatalities reported by German media.
Police say they don't have any reliable information on the motive at this time.
Several people were also injured in the shooting on Deelböge street in Gross Borstel.
The police found a dead person at the scene who they believe was a perpetrator, and investigations are ongoing.
According to police spokesman Holger Vehren, shots were fired in the building around 21:15 (20:15 GMT).
Keep Reading
In the area, officers found people who "may have been seriously injured by firearms, some of them fatally", he said.
We have no evidence that any perpetrators fled the scene. The officers also heard a shot from the upper level of the building and went upstairs, where they also found a person.
Police had not yet identified the victims and were working at the crime scene.
According to Mr. Vehren, several people have died, several people have been injured, and they have been taken to hospitals.
Related Posts
There was still no clear explanation for the shooting.
At around 21:00 (20:00 GMT), an alert was sent on the federal warning app, NINAwarn, informing locals that "unknown perpetrators shot at people in a church".
During the ongoing police operation, nearby residents were instructed not to leave their homes.
Some people were escorted to ambulances by police as they left the meeting hall.
Andy Grote, Hamburg's interior minister, tweeted that police special forces and many officers had been deployed.
Here a question automatically arises that where are the human rights? How come every time some crazy or stupid person can take a licensed gun on the streets and shoot random people in Europe or America? The government should review its policies to protect human rights.
Also Read:- States 'irresponsible' in loosening youth work rules, Labor Dept. says