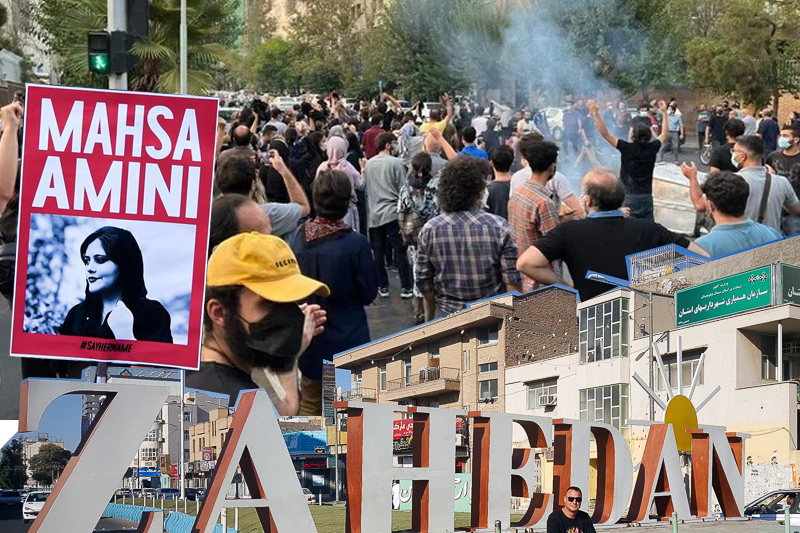 at least 82 people killed in iran crackdown in zahedan since september 30
Iran – At least 82 people have been killed by Iranian security forces in Zahedan, a city and capital of Sistan and Baluchestan Province of the Islamic Republic of Iran, since protests started there on September 30 over the reported rape of a teenage girl by a police commander in the region, according to Amnesty International. 
In a violent crackdown after Friday prayers on September 30, Iranian security forces massacred dozens when they opened fire at protesters. Amnesty International said that security forces killed at least 66 people, including children. Since then, 16 more people have been killed in an ongoing clampdown on protests.
Keep Reading
Amnesty, an international non-governmental organisation, said that Iranian security forces fired "live ammunition, metal pellets and teargas" at protesters as they were heading to the police station to protest against the rape and also shouted slogans against the supreme leader of Iran, Ayatollah Ali Khamenei. Protesters threw stones and the security forces responded by opening fire at them.
Amnesty said that the majority of victims were shot in the head, heart, neck and torso. According to the group, at least three children were also killed on September 30.
The protests in Zahedan erupted over the reported rape case of a 15-year-old-girl by a regional police chief. Reportedly, the girl was in custody in the port city of Chabahar. However, it was not revealed why she was detained.
The Iranian authorities have characterised the protest as attacks by "extremists" on police stations. They also said that at least five members of the Revolutionary Guards were also killed during the unrest. However, Amnesty said it had found "no evidence" that the protesters posed a serious threat to the security forces.
Recently, Abdollah Aref, director of the UK-based Baluch Activists Campaign (BAC), said, "Killing Baluch does not cost much for the Iranian government."